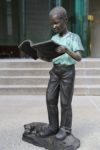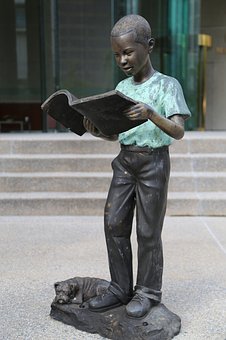 This KARA post from 2005 suggests a significant improvement in graduation rates in Minneapolis schools.  No Child Left Behind really did leave behind a great many children.
From our 2005 piece;
Roosevelt High school (sister school to Edison HS where I went) graduated 28% of its students last year—Minneapolis and other big city schools averaged graduation rates between 50% and 60% nationwide.  25% of graduating U.S. high school seniors are functionally illiterate.
Teachers and school administrators are accused of bad stewardship.  That is like blaming the police for who sits in the back seat of a squad car.  It's not their fault.
At dinner in our home, two longtime educator friends blamed immigrants for school failure.
Administrators are being blamed for wasting money on bad teachers and bad programs.
The public wants accountability and better results.
No one talks about the impossibility of teaching seriously unhealthy children in crowded classrooms.
There is no discussion about the vast numbers of Prozac, Ritalin, and other Class II stimulants prescribed to children in our schools (or the behaviors being managed).
Between 50% and 75% of children in the Juvenile Justice system have diagnosable mental illness (nationally.)
I believe the mental health ratios for children in Child Protection and children in Juvenile Justice to be similar (50%-75%.)
There are about 1000 children per counselor in MN schools. There are less than 20 child psychiatrists in the entire state of MN. With funding cuts, there will be fewer counselors or child psychiatrists available to children next year.
Is it sound public policy to medicate troubled children with Class II psychotropic stimulants without proper mental health services? I know what happens to prescription drug protocols for juveniles when they turn fifteen (they turn to illegal drugs.)
Early counseling pays big dividends when it comes to troubled children getting their lives back, fitting in with their peers, and doing well in school.
I have always thought teaching a noble profession. Teachers teach because they love learning and children, and they have a desire to make a difference. I don't believe that it is teachers, administrators, or immigrants that are ruining public education as some in politics would have us believe.
We are all in this together, or as Pliny the elder said 2500 years ago, "what we do to our children, they will do to our society"  
Have something to add?
Got a different point of view, want to play devil's advocate, or just think we're all wet? Post your experiences or examples.   If you think  someone might appreciate this information,  share the blog
All Adults Are the Protectors of All children