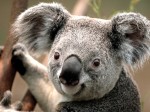 Brandon Stahl has done it again – showing us how little our community cares about other people's children.
Poor Kira Friedman, 2 years old, abused and neglected to where her life was endangered  so badly that she was removed from her sad and toxic birth home to be sent to another (sad and toxic) home.  A home where her new father was a man that had been convicted of assault, and who is now accused of killing her.
This article is not about social workers, guardians ad-Litems, foster families or any of the other service providers to abused and neglected children.  It is about us, you and me, just not caring enough to make life safe or livable for children.
All Adults Are The Protectors of All Children
Today's article by Brandon Stahl about the criminal background of foster dad Nathan Jackson and the bloody and bruised body of 2 year old Kira Friedman, strongly suggests that the child did not die accidentally or if she did, it was after a horrific beating.
Not unlike the reporting Brandon did on the suicidal hanging death of 6 year old Kendrea Johnson, when both the Medical Examiner & Deputy Police Chief claimed that a six year old child was not capable of suicide (yes they are – she left a note)  and the 15 repeated failures of child protection in the nightmarish murder of four year old Eric Dean.  Without Brandon Stahl's reporting, there would be little known about the terrible lives these vulnerable – neglected children lead or the brutal deaths they suffered.
After many years as a volunteer CASA guardian ad-Litem in the child protection system, getting to know these frightened, traumatized children, many of them having suffered  years of neglect, sexual and repeated physical abuse in a birth home, it tears me apart to read about one more tortured child dying by the hand of a violent, mentally unstable person who by definition is unfit to care for or parent a child.  While this sad story starts with the foster licensing (there had been no background check on the foster father) from the Leech Lake Band of Ojibwe Indians, the story is told again and again all over this nation.
The drunk uncle/violent boyfriend thread that runs through so many child murders only happens because mom can't afford daycare and simply has no other alternatives.
In this state, institutional daycare costs $14000 / year (almost every penny a low wage mom can earn in a year).
Often, there are no good choices, it's either the drug addicted boyfriend who hates crying babies, or a depressed uncle that's off his meds and a danger to himself and the child.
In Kira Friedman's case, social workers had been out to the house three times after receiving multiple reports of this family's neglecting foster children.   Blaming the workers has been and will always be a tempting alternative to doing something to change what is happening every day to children just like Kira.
Remember, we only read about the dead Kira Friedman's – we will never know about the thousands of traumatized & tortured children that are beaten, sexually assaulted and only occasionally get into a hospital to be treated and maybe reported to child protection services.  Between 12 and 18 million children a year are reported to child protection in this nation every year.
Those kids live for most or all of their childhood under constant fear & anxieties of the next terrible thing that is about to happen to them.
Share KARA articles with your networks – Help get the word out for change