March Sad Stories (2016 KARA reporting)
March 16, 2016 in Adoption, Child Death, Crime and Courts, Foster Care, Health and Mental Health, International Child Abuse, Kids At Risk Action (KARA), Politics and Funding, Public Policy, The States by Mike Tikkanen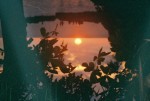 These stories about risk children have been gathered for the month of March 2016
Feel free to share this page, comment and send KARA stories & articles from your community, (info@invisiblechildren.org)
March KARA reporting 2016
31 March 2016: Texas
A recently filed lawsuit against an Austin-based priest on charges of sexual child abuse has shed light on the gross mishandlings of the Austin Diocese. According to the Database of Publicly Accused Priests in the US, Father Milton Eggerling is the seventh Austin-based priest to be accused of sexual abuse. The victim, John Doe 120, stated that he was sexually abused over a period of five years in the 1970s between the ages of 11 to 16. Even though Mr. Eggerling died in 2008, the plaintiff's lawyer claimed that he will hold the Austin Diocese accountable for placing numerous children in Eggerling's care.
30 March 2016: Texas
Doctors at Cook Children's Center for Prevention of Child Maltreatment have been working on creating a program using "big data" technology, which could help predict neighborhoods where children are most likely to face abuse. The initiative, which has been named "Risk Terrain Modeling," will take into account data collected on certain indicators linked to child abuse or neglect, including poverty rate, cases of domestic violence and aggravated assault, etc. The data will then be processed using free predictive software, which had been developed at Rutgers University, in order to forecast the communities where the risk of child abuse is deemed greatest.
30 March 2016: Indiana
As April marks Child Abuse Awareness and Prevention Month, activists across the nation will set up pinwheels in order to raise awareness about child abuse and child neglect. The pinwheels are supposed to represent "the safe, happy childhood that's wanted for every child."
29 March 2016: Indiana
Governor Mike Pence of Indiana has signed a new law, which creates a publicly accessible registry for persons who have previously been charged with child abuse or child neglect. The registry is deemed to be "similar in nature to the country's sex offender registry." The law came in response to the tragic death of a 19-month-old toddler who was killed by his childcare provider who had previously been charged with committing child abuse.
Medical examiner rules on infant's death
WFAA.com
On Wednesday, the medical examiner released its findings on how Kayden may have died on February 5, ruling "sudden unexplained infant death.".
Infant death rates going down in Allegheny County; some problems persist
Pittsburgh Post-Gazette
The health of a community is reflected in its people, down to the littlest infant. When a woman is cared for and a healthy baby is born and nurtured into …
Cause of Lancaster infant's death being investigated
LA Daily News
LANCASTER >> Sheriff's homicide detectives are investigating the circumstances surrounding the death of a female infant in Lancaster, who died …
Babysitter Arrested After 5-Month-Old Boy Succumbs To Injuries Allegedly Suffered In Assault – CBS Local
Infant dies after suspected assault in Lancaster – KABC-TV
Death of female infant in Lancaster under investigation – MyNewsLA.com
Police waiting on autopsy results in infant's death at day care
KHOU.com
And for now, the home daycare on Turtle Creek Drive appears to be closed following the sudden and tragic death of an infant. KHOU 11 News …
Three-month-old boy found dead at daycare in Missouri City – KTRK-TV
Police investigating child's death at Missouri City day care – KHOU.com
Police officer indicted in shooting, man had fork – Your Houston News
Infant's death does not appear suspicious
Milwaukee Journal Sentinel
The death of a 14-week-old boy who died suddenly Thursday does not appear to be suspicious but is being investigated according to Milwaukee …
Providence infant died from asphyxia due to unsafe sleeping conditions
The Providence Journal
PROVIDENCE — Lillianna Burt, the infant who died in an unlicensed foster home in December, was asphyxiated in what the state Medical Examiner's …
Iowa DCI joins investigation of infant's death
DesMoinesRegister.com
WEBSTER CITY, Ia. — Authorities say an infant died at a Webster City hospital after being found unresponsive. Police and paramedics were sent to …
Iowa agency joins investigation of infant's death – kwwl.com
Authorities Investigate Death of 6-week-old Infant – KCRG
Police investigate death of infant in Webster City – Radio Iowa
How abuse beats up the Brain,UAMS neuroscientists …
Iowa Infant Death Being Investigated By Multiple Agencies
KAALtv.com
WEBSTER CITY, IA (AP) – Authorities say an infant died at a Webster City hospital after being found unresponsive. Police and paramedics were sent to …
Father faces murder charge in infant's death
The Ledger
Miami-Dade police said Juan Antonio Gonzalez faces first-degree murder and aggravated child abuse charges after Harlow Gonzalez died March 25.
Father faces 1st-degree murder charge in infant's death – NBC2 News
North Miami-Dade Dad Beat Infant Daughter to Death: MDPD – NBC 6 South Florida
North Miami-Dade father beat his fussy baby daughter to death, police say – Miami
Implications for Sudden Infant Death Syndrome
ATS Journals
Rationale: High serotonin levels during pregnancy impact CNS development. The possibility that a commonly used antidepressant like fluoxetine …
CA: California high court won't intervene in Choctaw girl's move
Associated Press – March 30, 2016
The California Supreme Court on Wednesday refused to intervene in the case of a 6-year-old girl with Native American ancestry who was removed from her Los Angeles-area foster home and placed with relatives in Utah. Also: CA Supreme Court Denies ICWA Appeal: Breaking: http://indiancountrytodaymedianetwork.com/2016/03/30/breaking-california-supreme-court-denies-appeal-lexi-case-163974
http://www.dailymail.co.uk/wires/ap/article-3516399/California-high-court-wont-halt-ruling-Choctaw-girl-case.html
CA: Lisa Project aims to expose child abuse
For Inspire – March 30, 2016
The goal of the Child Abuse Prevention Council is to make it a subject that is talked about, the stories shared, the public saying we no longer will let this happen. As The Lisa Project says, "Some stories need to be told."
http://www.visaliatimesdelta.com/story/life/inspire/2016/03/30/lisa-project-aims-expose-child-abuse/82441586/
CA: State Conducting Sweeping Investigation of DHHS's Handling of Child Abuse Reports
North Coast Journal – March 30, 2016
The California Attorney General's Office has launched an investigation into the the Humboldt Department of Health and Human Services' handling of reports of child abuse and neglect, and specifically whether it is in compliance with the Child Abuse and Neglect Reporting Act.
http://www.northcoastjournal.com/NewsBlog/archives/2016/03/30/state-conducting-sweeping-investigation-of-dhhss-handling-of-child-abuse-reports
CA: Victorville couple has taken in 39 foster children in 10 years
Victorville Daily Press – March 26, 2016
Foster Parent Recruiter Jessi Hodges said the Whittingslows are one of many families who have opened their hearts and homes to children through the Greater Hope Foundation, a nonprofit agency that first opened in Barstow 14 years ago. Greater Hope's mission is to provide services that foster the physical, intellectual, emotional and social needs of abused, neglected and troubled children, Hodges told the Daily Press.
http://www.vvdailypress.com/news/20160326/victorville-couple-has-taken-in-39-foster-children-in-10-years
FL: 7 disciplined for mishandling case of girl found in freezer
Associated Press – March 30, 2016
Seven employees in the Manatee County Sheriff's Child Protective Division have been disciplined for mishandling allegations of abuse involving a woman whose daughter's body was found inside a freezer.
http://www.heraldcourier.com/news/disciplined-for-mishandling-case-of-girl-found-in-freezer/article_3bc8fcdc-3773-5359-8aaf-5970609185a4.html
IN: Preventing Child Abuse in Wabash Valley (Includes video)
MyWabashValley.com – March 30, 2016
Child abuse or neglect cases occur daily in the state of Indiana. With the month of April being Prevent Child Abuse Awareness Month, state officials want you to know of all the different prevention programs it offers.
http://www.mywabashvalley.com/news/preventing-child-abuse-in-wabash-valley
KY: Political adversaries unite to fight child abuse (Opinion)(Includes video)
WDRB – March 30, 2016
It's a fight that crosses both state and political boundaries; a cause that has everyone on the same side. It's the effort to end child abuse.
http://www.wdrb.com/story/31603524/political-adversaries-unite-to-fight-child-abuse
MN: Itasca County struggling with overtime, costs for child protection
Grand Rapids Herald-Review – March 30, 2016
Family and Child Services Division Manager Becky Lauer provided a report on child protection stats for the Itasca County Board during a meeting on March 22. The report was compiled at the request of commissioners and it details the number of "intakes" the Itasca County Health and Human Services agency has received over the last three years.
http://www.grandrapidsmn.com/news/itasca-county-struggling-with-overtime-costs-for-child-protection/article_a48a8d64-f679-11e5-8050-8fa093102e30.html
MT: Go Blue Missoula bringing attention to child abuse, prevention
Missoulan – March 30, 2016
According to the U.S. Department of Health and Human Services, about 3.2 million children received an investigation or alternative response nationwide in 2014–of which 10,180 were in Montana. The most common type of maltreatment in Montana in 2014 was neglect (92 percent). Physical abuse, sexual abuse, psychological maltreatment and medical neglect were also reported.
http://missoulian.com/news/local/go-blue-missoula-bringing-attention-to-child-abuse-prevention/article_f60df514-7373-5046-ab0b-e1a07313a86f.html
NY: Foster agency previously sent kid to abusive foster mom
Daily News 724 – March 30, 2016
The nonprofit agency that repeatedly sent kids to accused perv Cesar Gonzales-Mugaburu was previously forced to pay about $17 million to foster children caged, beaten and tortured by another sick foster parent.
http://www.dailynews724.com/new-york/foster-agency-previously-sent-kid-to-abusive-foster-mom-h673900.html
OH: Morrow County Children Services asks for more area foster families
Morrow County Sentinel – March 30, 2016
Morrow County Children Services has worked hard to increase support to their foster parents. Children's Services Administrator, Sharla O'Keeffe said that Morrow County Foster care rates have recently increased and are now competitive with the rates that private foster care networks pay.
http://morrowcountysentinel.com/news/8691/morrow-county-children-services-asks-for-more-area-foster-families
TX: Pinwheel ceremony honors victims of child abuse, neglect
The Chandler & Brownsboro Statesman – March 31, 2016
The HELP Center, which offers medical exams, mental health services, case management and more, served 430 primary and secondary victims of child abuse in 2015. CPS in Henderson County reported 373 confirmed cases of abuse or neglect last year, and 139 children were removed from their homes as a result.
http://www.c-bstatesman.com/news/2016-03-31/News/Pinwheel_ceremony_honors_victims_of_child_abuse_ne.html
TX: In Fort Worth, Doctors Want To Use Technology To Predict Child Abuse (Includes video)
KERA – March 30, 2016
Doctors at Cook Children's Medical Center in Fort Worth are used to treating cases of abuse. But what they'd really like to do is prevent it. So they're experimenting with "big data" technology that could help predict neighborhoods where kids are most likely to be abused.
http://breakthroughs.kera.org/using-technology-to-predict-child-abuse-in-fort-worth/
UT: Governor vetoes 6 bills–including some education funding
Fox13 – March 31, 2016
Governor Herbert also vetoed a bill that dealt with grandparents' rights in adoption proceedings. The bill, sponsored by Rep. LaVar Christensen, R-Draper, "could be jeopardizing the rights of adoptive parents and discouraging adoption by family members," Herbert wrote.
http://fox13now.com/2016/03/31/governor-vetoes-6-bills-including-some-education-funding/
WA: Inslee signs bills to continue expansion of educational opportunities for all children (Press release)
Office of the Governor of the State of Washington Jay Inslee – March 30, 2016
Gov. Jay Inslee today signed two bills into law that will continue to boost educational outcomes for foster youth and take additional steps toward closing the opportunity gap for students of color and English language learners.
http://www.governor.wa.gov/news-media/inslee-signs-bills-continue-expansion-educational-opportunities-all-children
WI: Red flags preceded Milwaukee child's death from methadone overdose
Journal Sentinel – March 30, 2016
And while the Milwaukee County medical examiner's office has ruled that Isabella's death was an accidental poisoning, a report released Tuesday by the state Department of Children and Families suggests that the girl's death could hardly be a surprise.
http://www.jsonline.com/news/milwaukee/red-flags-preceded-milwaukee-childs-death-from-methadone-overdose-b99697458z1-374076021.html
US: Child protection needs a 'race to the moon' mentality (Opinion)
Chronicle of Social Change – March 23, 2016
A truly courageous and overdue debate needs to happen about the intersection of federal- and state-level funding of health care, education, justice, mental health, economic opportunities and child protection. That debate should be a forward-facing one; we can't look to the past, or even to current programs or pet projects for a single or simple answer. Information Gateway resources: Evaluating Program, Practice, and Service Effectiveness: https://www.childwelfare.gov/topics/management/effectiveness/
https://chronicleofsocialchange.org/analysis/kevin-campbell-guest-piece/16800
INTERNATIONAL
Canada: JF&CS should stay independent, executive director says
The Canadian Jewish News – March 29, 2016
Jewish Family & Child's executive director is hoping that a government plan to amalgamate child protection service agencies won't affect the Jewish agency.
http://www.cjnews.com/news/canada/jfcs-should-stay-independent-executive-director-says
France: Unaccompanied eight-year-old boy held at Paris airport for nine days
The Telegraph – March 30, 2016
An eight-year-old boy has been detained at Paris's main airport for nine days after arriving from the Comoros Islands with just a Spiderman backpack and a borrowed passport. Children's rights groups have condemned the action, which they say breaks international child protection laws.
http://www.telegraph.co.uk/news/worldnews/europe/france/12207958/Unaccompanied-eight-year-old-boy-held-at-Paris-airport-for-nine-days.html
India: NHRC issues notice to Tamil Nadu on its missing kids
Deccan Chronicle – March 31, 2016
Expressing distress over reports that the number of missing children is on the rise in Tamil Nadu, the National Human Rights Commission has sought "detailed reports" explaining the actual status from the state government.
http://www.deccanchronicle.com/nation/current-affairs/310316/nhrc-issues-notice-to-tamil-nadu-on-its-missing-kids.html
Japan: Japan enacts new law allowing foster parents to take child care leave, starting in 2017
The Japan Times – March 31, 2016
Foster parents seeking to adopt a child as their own will be allowed to take child care leave from January under a new law enacted Tuesday, a move to help them welcome a new family member without losing their jobs.
http://www.japantimes.co.jp/news/2016/03/31/national/social-issues/japan-enacts-new-law-allowing-foster-parents-take-child-care-leave-starting-2017/#.Vvybm6T2bcs
Kuala Lumpur: These children wiped away their tears and dared to dream again because of this choir (Video)
Star2 – March 31, 2016
Visiting Kuala Lumpur, former street children from Mongolia shared their stories on living in squalor, and being rescued and rehabilitated through music and the arts. The Blue Sky Choir was established in 2004 through a children's home called the Lighthouse Centre–an initiative by World Vision Mongolia. The choir aims to save children living on the streets and prevent a life of abuse and poverty through song.
http://www.star2.com/family/children/2016/03/31/these-children-wiped-away-their-tears-and-dared-to-dream-again-because-of-this-choir/
New Zealand: Foster parents petition for adoption law change
TVNZ – March 29, 2016
There are calls for a law change to allow foster parents to adopt children in their long-term care in extreme cases.
https://www.tvnz.co.nz/one-news/new-zealand/foster-parents-petition-adoption-law-change
Shaylyn's death 'is worst case of sexual trauma'
Indianapolis Star
It was the "worst case of sexual trauma" forensic pathologist Donna Stewart had … The affidavit charges Parker with rape, murder, child molestation, …
Indiana man charged with kidnapping, raping and murdering 14-month old girl – Daily Mail
10 Self-Portraits Explore A Legacy Of Abuse By The Artist's Father (NSFW)
Refinery29
Photographer Rowan Renee struggles with when to tell partners about the sexual abuse Renee experienced as a child — abuse committed by …
How drug laws aimed at pregnant women penalize their children
The Verge
While the child welfare system is intended to protect children, in far too many cases, it exposes them to more trauma, neglect and abuse. And that's not …
Syrian War through the eyes of a child in local art exhibit
Action News Now
Syrian War through the eyes of a child in local art exhibit … As I am an art teacher, I wanted to give them an outlet to share their trauma from the war.
Time to focus on preventing child abuse
Fort Worth Star Telegram
They are symbols of hope and awareness for Child Abuse Prevention … The CDC says an adult with childhood abuse trauma could be at higher risk …
Vacaville commissioner advocates for preventing child abuse – TheReporter.Com
Itasca County struggling with overtime, costs for child protection
Herald Review
Itasca County struggling with overtime, costs for child protection … that proactively attends to and reduces the child's trauma of separation from persons …
November death of nearly four-month-old baby girl ruled a homicide
fox6now.com
We're told the trauma found on the child was found during an autopsy, and … The father noted that the child was very fussy the day before her death.
Woonsocket woman convicted in child's beating death seeks new trial
The Providence Journal
PROVIDENCE, R.I. — A Woonsocket woman is asking the court for a new trial in the 2004 beating death of her nephew, 3-year-old Thomas "T.J." …
Man accused of child abuse over belt beating
Chambersburg Public Opinion
CHAMBERSBURG – A Chambersburg man is accused of child abuse after police say he used a belt on a child, leaving severe bruising.
Man charged with child abuse after beating, scalding girlfriend's 4-year-old
FOX13 Memphis
He is charged with aggravated child abuse, along with child abuse and … The affidavit states the child was told to get into the tub while Mitchell went …
Memphis Man Charged With Child Abuse – Local Memphis
Plea deal offered in Danbury child abuse case
Danbury News Times
Lidia Quilligana, a 31-year-old nanny was caught on camera burning the hands and leg of a 3-year-old girl she was baby-sitting, a prosecutor told a …
Plea Deal Offered In Danbury Nanny Child–Abuse Case – Daily Voice
North Miami-Dade father beat his fussy baby daughter to death, police say
Miami Herald
Harlow Gonzalez was born premature and died just four months later of injuries so catastrophic no baby could survive. Her ribs, arm, leg, and skull …
Miami-Dade County man accused of… – Local 10
North Miami-Dade dad accused of beating 4-month-old daughter to death – 7Online WSVN-TV
North Miami-Dade Dad Beat Infant Daughter to Death: MDPD – NBC 6 South Florida
North Carolina mother charged with murdering her daughter ordered photos of girl
Daily Mail
Police were called when the youngster was taken to hospital covered in bruises and with life-threatening injuries consistent with child abuse, two days …
Female Soldier Allegedly Beat Toddler To Death With Help From Her Boyfriend – The Inquisitr
Mum charged beating her daughter to death poses for bizarre Photoshopped images with the … – The Sun
Fort Bragg soldier allegedly kills daughter, 2, then asks photographer to create images including … – New York Daily News
3-year-old Sanford boy who was beaten dies; mother's boyfriend charged
Fayetteville Observer
SANFORD – A 3-year-old boy hospitalized last week with injuries from an alleged beating died Monday morning at UNC Hospitals in Chapel Hill, the …
With help, next generation can break cycle of child abuse
The Killeen Daily Herald
Abused children wear a mantle of shame and bear their parent's anger, rage, or pure ignorance as if they deserve it. Child abuse and family violence …
4-month-old baby's death is a homicide: police
New York Post
The death of a 4-month-old Bronx boy who police had been told fell off a … But months later, it was discovered the baby's actual injuries were more …
Bronx Baby's Death in August Ruled a Homicide, Officials Say – New York Times
Death Of 4-Month-Old Bronx Baby Declared Homicide – CBS Local
Death of 4-month-old Bronx baby ruled homicide after autopsy shows fractured skull, collapsed lung – New York Daily News
Police arrest man accused of killing 5-month-old infant
WDRB
Noah Ballard-Jones died March 16 at Kosair Children's Hospital two days after he was brought there from his home near the corner of 22nd and Date …
Police arrest man in connection to 5-month-old's death – WLKY Louisville
Family members clash at hearing for Louisville man accused of killing infant – WDRB
Coroner says Belton baby's death at day care an accident
Washington Times
BELTON, S.C. (AP) – A coroner says a baby's death at an Anderson County day care was accidental, but likely could have been prevented if the infant …
Coroner says Belton baby's death at day care an accident – Bowling Green Daily News
Coroner: Belton baby's death at daycare an accident – Anderson Independent Mail
Baby suffocates at Belton daycare; no charges – WSPA.com
No charges, but a homicide ruling in baby's death
WISN Milwaukee
Authorities said India Rose Gilmore died Nov. 7, a day after she was taken to Children's Hospital of Wisconsin after her father said he found her …
Sudden Death of Infant Being Investigated as Homicide – WDJT
Grand jury review of baby death case postponed
Glens Falls Post-Star
The baby, 24 days old as of the day of her death, suffered serious head and internal injuries and was on life support until she died Thursday.
NYSP: Johnsburg infant dies after being assaulted by father – NEWS10 ABC
Johnsburg baby succumbs to injuries; Father may face homicide charges – Glens Falls Post-Star
Jury selection begins for man charged in baby's death
KRQE News 13
ALBUQUERQUE (KRQE) – Jury selection is underway in the trial of a man charged in the death of a 14-month-old baby. Christopher Garcia was …
Baby's Death Shows Global Threat From Wonder Drug's Demise
Bloomberg
One of the babies died; the other survived. "That is a warning to us that maybe we're already losing this drug," said Umesh Vaidya, who runs the …
Father's Longtime Friend Arrested in Death of Baby Boy in Lancaster
NBC Southern California
The longtime friend of an infant's father who was baby-sitting the 5-month-old has been arrested after the child died, the Los Angeles County Sheriff's …
Baby girl dies after being assaulted at home in Lancaster, authorities say – Los Angeles Times
Investigators: Baby dies after Lancaster assault – The San Diego Union-Tribune
Investigation Into Death Of Baby Underway In Lancaster Amid Report Of Alleged Assault – CBS Local
Arrested Glendale mom could face child neglect charges
Arizona Daily Star
GLENDALE, Ariz. (AP) — A Glendale woman is being charged with child abuse after a search for her missing children led to the discovery that she …
Arrested Glendale mom could face child neglect charges – Bristol Herald Courier (press release) (blog)
3 kids missing from Glendale apartment found safe, mom in custody – 12news.com
Glendale PD: 3 missing children found safe – Tucson News Now
High number of child deaths linked to abuse and neglect concerns officials
Tulsa World
The Department of Human Services and other agencies review cases thoroughly before substantiating a child death as caused by abuse or neglect, …
National Child Abuse and Neglect Prevention Month – Morgan Messenger
Protect our children: supervised, safe, sound – Camp Lejeune Globe
Darke County child abuses cases up over last year – Early Bird Newspaper (press release)
Drug using mom sentenced for child neglect
Journal and Courier
Tiara Peyton, a mother accused of child neglect and possessing heroin, was spared prison time during a sentencing hearing Thursday. Peyton, 29 …
Broken Arrow mother faces child neglect charge after son reportedly found wandering neighborhood
Tulsa World
McCloud was arrested March 8 and taken to the Broken Arrow Jail on suspicion of child endangerment. That evening she was transferred to Tulsa Jail, …
Rock Hill mother facing child neglect charges
WBT
Hinson is facing mulitple charges including child neglect, reckless driving and damage to property. Hinson told police she was angry while she was …
Police: Mother with baby on board rams car into ex-boyfriend's home – FOX13 Memphis
Police: Mother with baby on board rams car into home – WSOC Charlotte
Two arrested on suspicion of child neglect in Foleshill
BBC News
A man and a woman have been arrested on suspicion of child neglect after a disturbance at a house in Coventry, police have said. The child was …
Pair arrested on suspicion of child neglect in Foleshill released on bail – Coventry Telegraph
Polk woman arrested on child neglect, drug charges
WTSP.com
A 48-year-old Lakeland woman was arrested Monday after deputies say a 2-year-old she was supposed to be taking care of was found wandering the …
Toddler found wandering while woman slept off night of meth and booze – ABC Action News
Parkersburg woman sentenced for child neglect
The News Center
PARKERSBURG, W.Va. (WTAP) – A Parkersburg woman is sentenced on drug charges, along with child neglect. Back in January 2015, police …
Parents Charged with Child, Animal Neglect
Tristatehomepage.com
Two parents face child neglect and animal neglect charges after allegedly exposing their 11-year-old daughter to some of the worst living conditions …
Lexington couple sentenced to 20 years in fatal child neglect case
Live 5 News
The death of a Lexington County couple's 10-week-old daughter brought charges and now a sentence against the parents for fatal child neglect.
South Carolina Couple Gets 20 Years For Daughter's Death – Opposing Views
Evansville Parents Jailed For Child Neglect, Deplorable Living Conditions
44News | Evansville, IN
The child's parents, Donna and William Leonard are now in jail and facing negligence charges of their 11 year old girl and two of their dogs. Evansville …
Alva Review-Courier / Newsgram
Terri Lee Byrd, 41, of Goltry has been charged with possession of controlled dangerous substance and child neglect, both felonies. She was also …
States Called on to Review Child Abuse and Neglect Fatalities in National Report > National …
National Conference of State Legislatures
Each day, four to eight children die from abuse or neglect, usually at the hands of their parents. More than half are infants younger than 1 year old,…
Suicide by Screens – The impact of Tech Neglect on child and youth
Moving to Learn
Sedentary, overstimulated, isolated and neglected, the ways in which we are raising and educating new millennium children with technology, are no …
PCSO Deputies Arrest Lakeland Woman for Child Neglect, Other Charges
Polk County Sheriff's Office
On Monday, March 28, 2016, PCSO Special Victims detectives arrested 48-year-old Leslie Wulff of Lakeland and charged her with one count …
Sanford man faces child abuse charges in death of girlfriend's 3-year-old
WRAL.com
Sanford, N.C. — A Sanford man is facing child abuse charges in connection with the death of his girlfriend's three-year-old son who was found …
Sanford man charged with felony child abuse in death of 3-year-old boy – WTVD-TV
Child dies from alleged abuse – Sanford Herald (registration)
Disturbing details emerge about alleged child abuse in Pueblo
FOX21News.com
PUEBLO, Colo — We learned more about the child abuse case in pueblo that has two people facing felony charges. 25 year old Colleen Torres and …
Study: Deaths from child abuse fall in Kentucky, but overall incidents rise
WAVE 3
LOUISVILLE, KY (WAVE) – Reports of child abuse in Kentucky were up in 2014, but deaths resulting from child abuse reached a 10-year low in what …
Mother Facing 4 Counts Of Child Abuse
Johnston County Report
A Smithfield woman is facing several charges including child abuse for allegedly placing her children in potential harm. Around 3:00 AM Monday, …
Teen father in court for homicide by child abuse charges
WPDE
David Evege Garner, 18, appeared before a magistrate judge Monday morning to be arraigned on charges of homicide by child abuse in the death of …
Jicarilla Apache Woman Pleads Guilty to Federal Child Abuse Charge
US Department of Justice
ALBUQUERQUE – Fawn Lynnstar Vigil, 30, an enrolled member of the Jicarilla Apache Nation who resides in Dulce, N.M., pleaded guilty today in …
Child Fatalities and the Continuum of Prevention Services
Prevent Child Abuse America
In mid-March the Commission to End Child Abuse and Neglect Fatalities released their full report. Here is our official response to their report.
DA: Teacher, pastor charged in alleged child–abuse case
WHP
An Ephrata-area teacher and church pastor are facing charges following a reported case of child abuse, according to the Lancaster County District …
AR: First lady notes April's focus is putting end to child abuse
Arkansas Online – March 30, 2016
April is Child Abuse Awareness and Prevention Month, according to a proclamation issued by Gov. Asa Hutchinson. "It is the responsibility of every parent, grandparent, or other caregiver, educator, therapist, advocate, trainer, community leader, church member, after-school helper or anyone guiding, supporting, helping, or reaching out to any child to be aware of the warning signs … so that they may take the necessary steps to protect that child," the proclamation states.
http://www.arkansasonline.com/news/2016/mar/30/first-lady-notes-april-s-focus-is-putti/?f=news-arkansas
CA: Urgent pleas to California Supremes to help Lexi now
WND – March 29, 2016
An institute that already is legally challenging the Indian Child Welfare Act for being racist and imposing "a separate and disadvantageous system of rules for people of a particular ancestry" is pleading with the California Supreme Court to immediately return 6-year-old Lexi to the only parents she's ever known. Court Filing: https://goldwater-media.s3.amazonaws.com/cms_page_media/2016/3/25/lexibrief.pdf
http://www.wnd.com/2016/03/urgent-pleas-to-california-supremes-to-help-lexi-now/
CO: Bill: In-state tuition for homeless students
Daily Sentinal – March 29, 2016
Sen. John Cooke, a Greeley Republican who sponsored the bill, said it wasn't about allowing "illegal aliens" cheaper college tuition rates, but those students who are not living with their out-of-state parents, including those in foster care.
http://www.gjsentinel.com/news/articles/bill-instate-tuition-for-homeless-students
IN: 'CAPS' kicking off Child Abuse Prevention Month
WNDU 16 – March 20, 2016
April kicks off National Child Abuse Prevention Month. On Wednesday, Child and Parent Services of Elkhart, or CAPS, is inviting the public to take part in their annual planting of the pinwheel garden.
http://www.wndu.com/content/news/CAPS-kicking-off-Child-Abuse-Prevention-Month-373959061.html
KS: Federal lawsuit against the State of Kansas and DCF to be filled Wednesday (Includes video)
Examiner – March 29, 2016
Raymond, a U.S. veteran had decided to move to Colorado to get proper medical treatment for his P.T.S.D. and chronic pain. This was ideal for his family. However, the state removed the children because he had used cannabis to treat his ailments. He used medicinal cannabis because psychotropic drugs did not work for him.
http://www.examiner.com/article/federal-lawsuit-against-the-state-of-kansas-and-dcf-to-be-filled-wednesday
MS: More Trouble: New Bill In Mississippi Could Hamper Access To Same-Sex Marriage
Associated Press – March 29, 2016
The bill says public employees, business people and those involved with foster care or adoptions could not be punished for acting on beliefs that marriage should only be between a man and a woman; that "sexual relations are properly reserved to such a marriage"; and that gender is determined at birth.
http://floridaagenda.com/news/more-trouble-new-bill-in-mississippi-could-hamper-access-to-same-sex-marriage
NH: House urged to OK changes to child protection laws
Union Leader – March 29, 2016
The House committee heard testimony on three bills. One makes it easier for DCYF to get a juvenile out of a potentially dangerous situation, at least in the short-term, through a process of "emergency interim relief." Another extends the length of time records of abuse and neglect must be retained by the state, so child protective workers can better detect patterns of abuse over time. The third gives police and child protection agencies 48 hours, instead of just 24, to prepare for a court hearing on a protective order.
http://www.unionleader.com/House-urged-to-OK-changes-to-child-protection-laws