January Sad Stories (2016 KARA reporting)
January 30, 2016 in Child Death, Crime and Courts, Health and Mental Health, International Child Abuse, Invisible Children, Kids At Risk Action (KARA), Politics and Funding, Public Policy, Resources, The States by Mike Tikkanen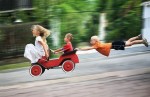 Every month Kids At Risk Action draws attention to the plight of abused and neglected children by gathering the stories of at risk children from around the nation.  You will find your community on this page.  Please share this page with your friends and networks to make this conversation come alive with the hope that we will do more if we know more.  Join KARA's Facebook Page
AR: Director of state's child welfare system to quit
Arkansas News – January 27, 2016
The director of Arkansas' child welfare system said Wednesday she will step down at the end of March. Cecile Blucker, who has been director of the state Department of Human Services' Division of Children and Family Services since March 2009, will stay through the next two months to help the division complete several projects and allow time for Gov. Asa Hutchinson to find her replacement, according to a statement from DHS.
http://arkansasnews.com/news/arkansas/director-state-s-child-welfare-system-quit
AZ: Navajo President Defends Tribal Sovereignty During Native Nations Legislative Day (Includes audio)
KNAU – January 28, 2016
Begaye criticized a lawsuit that aims to dismantle parts of the Indian Child Welfare Act, or ICWA. The Goldwater Institute is suing the federal government to remove a requirement of the federal law that gives Native American foster children preferential placement with Native American families.
http://knau.org/post/navajo-president-defends-tribal-sovereignty-during-native-nations-legislative-day#stream/0
AZ: Report Discusses Arizona Juvenile Justice, Policies (Audio)
KJZZ – January 27, 2016
Arizona has made strides recently when it comes to juvenile justice, but some are concerned that new state policies could raise obstacles, those include a measure passed during the last legislative session, SB1478.
http://kjzz.org/content/257107/report-discusses-arizona-juvenile-justice-policies
CA: Closed adoption law separates California teen from her family
Chronicle of Social Change – January 20, 2016
Because both of the adoptions are considered "closed," Rodriguez is largely cut off from her nieces and nephews. As she struggles to remain a part of their lives, Rodriguez is angling to change the rights of foster youth and their families in the adoption system in California.
http://acestoohigh.com/2016/01/20/closed-adoption-law-separates-california-teen-from-her-family/#more-4819
GA: Lawmakers moving quickly on $1 billion in added state spending
The Atlanta Journal-Constitution – January 27, 2016
The midyear plan puts $91 million toward the rising cost of public health care programs, adds $50 million more in child welfare services, provides $3.5 million toward building a seawall on Hutchinson Island in Savannah and allocates $650,000 more for economic development outreach programs in China.
http://www.ajc.com/news/news/state-regional-govt-politics/lawmakers-moving-quickly-on-1-billion-in-added-sta/nqDXY/
IN: STATEHOUSE: 'Kirk's Law,' seeking state registry for people charged with child abuse and neglect clears Senate committee
Goshen News – January 27, 2016
With a unanimous vote, the Senate Judiciary Committee took the first step toward creating what may be the nation's first public registry of people convicted of child abuse and neglect.
http://www.goshennews.com/news/statehouse-kirk-s-law-seeking-state-registry-for-people-charged/article_98b3423c-3925-5cb6-9712-e7e3cc90060e.html
KS: Phyllis Gilmore: Child welfare system is safe, a team effort (Opinion)
The Witchita Eagle – January 27, 2016
According to the latest finalized federal review, Kansas has one of the safest child welfare systems in the country–ranking second among the 50 states in the category of "children are first and foremost, protected from abuse and neglect." This success is attributed to many individuals who make up the child welfare system in Kansas– including Kansas Department for Children and Families social workers, foster care contractors, foster parents, law enforcement, judges, guardians ad litem, court-appointed special advocates and those who make it a priority to report suspected cases of abuse and neglect.
http://www.kansas.com/opinion/opn-columns-blogs/article56911208.html
MO: Missouri judge education will include racial bias training
KSPR – January 27, 2016
Missouri's chief justice says judges will receive anti-bias training following reports of racial disparity in the handling of some juvenile cases. Chief Justice Patricia Breckenridge said in her State of the Judiciary address to lawmakers on Wednesday that the training will be included in judicial education programs.
http://www.kspr.com/news/local/missouri-judge-education-to-include-racial-bias-training/21051620_37667586
MS: New foster care director to detail system changes (Includes video)
WAPT – January 27, 2016
Gov. Phil Bryant appointed state Supreme Court Justice David Chandler to be the new director of the Division of Family and Children's Services in December. Also: Possible foster care takeover (Video): http://www.wapt.com/news/central-mississippi/jackson/possible-foster-care-takeover/37678246
http://www.wapt.com/news/new-foster-care-director-to-detail-system-changes/37676452
MS: Youth empowerment workshop motivates foster children (Includes video)
WLBT – January 27, 2016
Some children in Mississippi's foster care system are learning how to cope with life changes and make decisions that can affect their future. It's part of a three day conference that will address the well-being of children in this state. Information Gateway resource: Resources for Youth: https://www.childwelfare.gov/fostercaremonth/resources/foryouth/
http://www.msnewsnow.com/story/31076406/youth-empowerment-workshop-motivates-foster-children
MT: 'Protect Montana Kids' Report Delayed (Includes audio)
Montana Public Radio – January 27, 2016
In September, Governor Steve Bullock created the commission by executive order, and set a deadline of March 31 for it to recommended legislative fixes for Montana's child protective system. At a Tuesday hearing, commission members talked about continuing their work into April or May.
http://mtpr.org/post/protect-montana-kids-report-delayed
MT: CFS workers face mountainous caseloads, panel told
Helena Independent Record – January 26, 2016
Birdwell was part of a panel that spoke to the Protect Montana Kids Commission on Tuesday about issues facing the Child and Family Services division of the Montana Department of Health and Human Services.
http://helenair.com/news/politics/state/updated-cfs-workers-face-mountainous-caseloads-panel-told/article_2af42c63-0763-5814-9e51-267aa279bf23.html
NV: Blue ribbon panel discusses progress to improve child welfare system
Las Vegas Review-Journal – January 27, 2016
A blue ribbon committee met Wednesday afternoon to discuss progress and plans for improving Clark County's troubled child welfare and court system. The committee received plaudits for progress but was reminded of looming obstacles.
http://www.reviewjournal.com/news/las-vegas/blue-ribbon-panel-discusses-progress-improve-child-welfare-system
PA: Does child-abuse law loophole exempt medical profession from background checks? (Includes video)
ABC27 – January 27, 2016
Since Sandusky, the Pennsylvania legislature passed two dozen new laws aimed at keeping kids safe. One of them requires more and more people to be mandated reporters.
http://abc27.com/2016/01/27/does-child-abuse-law-loophole-exempt-medical-profession-from-background-checks/
PA: Pennsylvania Family Support Alliance Wins State Contract To Provide Training To Mandated Reporters Of Child Abuse In PA (Press release)
Pennsylvania Family Support Alliance via PR Newswire – January 27, 2016
Flanked by lawmakers, members of the Governor's Task Force on Child Protection and child advocates, Pennsylvania Family Support Alliance (PFSA) President and CEO Angela Liddle applauded the Pennsylvania Department of Human Services' (DHS) decision to award PFSA an up to five-year, $2.5 million competitively bid contract to provide face-to-face training in recognizing and reporting child abuse to mandated reporters across Pennsylvania.
http://investor.wallstreetselect.com/wss/news/read?GUID=31432268
RI: State Law 'Murky' On Reporting Sexual Abuse (Includes audio)
RI-NPR – January 28, 2016
Alumni from St. George's School in Middletown have accused the school of breaking the law by failing to report allegations of sexual abuse spanning decades. But as Rhode Island Public Radio's Elisabeth Harrison reports, there's more ambiguity in state law than you might think, and it may have contributed to the school's failure to report the abuse.
http://ripr.org/post/state-law-murky-reporting-sexual-abuse
TN: Foster parents needed in East Tennessee (Includes video)
WJHL – January 27, 2016
"There are children out there that just need a place to sleep at night…someone to take them to school the next morning…someone to help them do their homework…"
http://wjhl.com/2016/01/27/foster-parents-needed-in-east-tennessee/
UT: Bill would reinstate Utah adoption preference for couples who are not gay
The Salt Lake Tribune – January 27, 2016
A Republican representative wants to make clear in Utah law that the state favors couples in traditional marriages when it comes to placing children for adoption and foster care.
http://www.sltrib.com/home/3468812-155/bill-would-reinstate-preference-for-traditional
US: Post-adoption blues expert on depression screening recommendations
Medical Xpress – January 28, 2016
A new recommendation on screening mothers during pregnancy and postpartum for depression also should include parents who are adopting children, says a Purdue University expert on "post-adoption blues." Task force recommendations: http://www.uspreventiveservicestaskforce.org/Page/Document/RecommendationStatementFinal/depression-in-adults-screening1 Information Gateway Resource: Postadoption Depression: https://www.childwelfare.gov/topics/adoption/adopt-parenting/depression/
http://medicalxpress.com/news/2016-01-post-adoption-blues-expert-depression-screening.html
US: Must-Know Tips For Adoption: A Few Things You Should Consider Before Adopting A Child (Includes video)
Parent Herald – January 27, 2016
Babble recently made a list of the most important things to know about adoption as well as the other things you should consider before you give it a go this 2016. These facts will help couples decide if they are already prepared to adopt a child and most importantly if adopting a child is really for them.
http://www.parentherald.com/articles/17924/20160127/must-know-tips-for-adoption-a-few-things-you-should-consider-before-adopting-a-child.htm
US: Teaching Parenting Skills At Doctor Visits Helps Children's Behavior (Includes audio)
WAMU – January 27, 2016
As researchers have come to understand how poverty and its stresses influence children's brain development, they've begun untangling how that can lead to increased behavior problems and learning difficulties for disadvantaged kids. Rather than trying treat those problems, NYU child development specialists Adriana Weisleder and Alan Mendelsohn want to head them off.
http://wamu.org/news/16/01/27/teaching_parenting_skills_at_doctor_visits_helps_childrens_behavior
INTERNATIONAL
Australia: NSW child abuse compensation claims statute of limitations should be lifted, survivors better supported, Greens MP says
ABC News Australia – January 28, 2016
The NSW Government is under pressure to act immediately to introduce legislation to lift the statute of limitations that bars victims of abuse in institutional care from pursuing civil compensation cases.
http://www.abc.net.au/news/2016-01-28/push-to-lift-statute-of-limitations-on-nsw-child-abuse-claims/7120522
Australia: Shocking case of baby Ebony who was left to die alone in her cot with 48 fractures leads to coroner to slam authorities and call for national child protection database
Australian Associated Press – January 27, 2016
A coroner has lambasted authorities for failing a four-month-old baby who died from horrific injuries at her father's hands in 2011.
http://www.dailymail.co.uk/news/article-3420276/Coroner-slams-authorities-calls-national-child-protection-database-horrific-death-baby-Ebony.html
Canada: First Nations child welfare ruling a precedent for other on-reserve issues, lawyers say
CBC News – January 27, 2016
Aboriginal lawyers are cautiously optimistic Tuesday's human rights ruling that Canada fails to provide equal services for children on reserves will legally oblige the government to fix other inequities facing First Nations, including education, housing, access to clean water and health care. Also: A victory for native children and fair welfare funding: Editorial: http://www.thestar.com/opinion/editorials/2016/01/26/a-victory-for-native-children-and-fair-welfare-funding-editorial.html Also: Aboriginal child welfare ruling could mean better services on reserves: http://www.cbc.ca/news/canada/nova-scotia/human-rights-ruling-native-1.3421820?cmp=rss
http://www.cbc.ca/news/aboriginal/first-nations-ruling-sets-precedent-1.3421889
Canada: Half of Canadian soldiers faced childhood abuse, study indicates (Includes video)
CBC News – January 27, 2016
About half of Canada's soldiers have a history of child abuse and/or exposure to it, which is significantly higher than for the general population, indicates a new study led by a Manitoba researcher. Study: http://archpsyc.jamanetwork.com/article.aspx?articleid=2484486 Also: Child abuse may play role in military suicides: http://www.reuters.com/article/us-health-abuse-military-suicide-idUSKCN0V6034
http://www.cbc.ca/news/health/child-abuse-military-1.3421708
AR: Non-Profit Group Works to Improve AR Foster Care System (Includes video)
Arkansas Matters – January 23, 2016
A non-profit group in Randolph County is working to fill a need in the Arkansas foster care system. Officials with Bridge of Hopes Ministries noted that when it comes to getting young people out of that system, the numbers show it's harder for teenage boys.
http://www.arkansasmatters.com/news/local-news/non-profit-group-works-to-improve-ar-foster-care-system
AZ: DCS putting children back in agency's offices (Includes video)
12 News – January 23, 2016
Arizona's child welfare agency will once again house young children in its Phoenix offices after it closes a seven-month-old emergency shelter next month. Also: As Phoenix's Emergency Shelter for Kids Closes, Children Will Sleep in DCS Offices Again: http://www.phoenixnewtimes.com/news/as-phoenix-s-emergency-shelter-for-kids-closes-children-will-sleep-in-dcs-offices-again-7999251
http://www.12news.com/story/news/local/arizona/2016/01/23/dcs-putting-children-back-agencys-offices/79204834/
CA: Editorial: What went wrong in children's deaths?
Monterey Herald – January 24, 2016
Monterey County residents deserve to find out exactly why the Family and Children's Services Branch of the county Department of Social Services did not adequately respond to warnings that could have led to the prevention of the horror that led to the two children's deaths and the abuse of a third child.
http://www.montereyherald.com/opinion/20160123/editorial-jan-24-2016-what-went-wrong-in-childrens-deaths
FL: Countless migrant children vanish in Florida
Associated Press – January 25, 2016
U.S. authorities trying to keep up with the tens of thousands of children who have been fleeing from violence in Central America since 2013 granted her step-father custody. He forced her to work at several cantinas in central Florida where there was prostitution and alcohol.
http://www.local10.com/news/florida/countless-migrant-children-vanish-in-florida
HI: Number of abused kids up slightly
Hawaii News Now – January 25, 2016
The number of victimized or abused children in Hawaii rose slightly in 2014, but is down by nearly 24 percent from five years earlier, according to a federal report released Monday. Report: Child Maltreatment 2014: http://www.acf.hhs.gov/sites/default/files/cb/cm2014.pdf
http://www.hawaiinewsnow.com/story/31053746/number-of-abused-kids-in-hawaii-up-slightly
ID: Faith not adequate reason to let kids die (Opinion)
Idaho Press Tribune – January 24, 2016
If a child is found to be living in a squalid home, with 30 dogs roaming around, feces covering the floor and litter strewn throughout, Child Protective Services has the legal authority to remove the children from the parents' custody. The children don't even need to be sick. Just the unhealthy living environment is enough. Yet if parents refuse to take a sick child to a doctor for life-saving medical treatment based on religious reasons, the state is powerless to do anything about it. The child can die — and it has already happened.
http://www.idahopress.com/members/faith-not-adequate-reason-to-let-kids-die/article_3fb94072-c22d-11e5-941f-b3c56a05015d.html
IL: Budget impasse hitting social service agencies hard (Includes video)
CLTV – January 25, 2016
The budget impasse in Springfield is now hitting social service agencies hard, including Children's Home and Aid, an organization that aims to keep kids out of the juvenile justice and foster care systems. Also: State's largest human service provider cutting 30 programs because of budget mess: http://www.chicagotribune.com/news/local/breaking/ct-states-largest-human-service-provider-cutting-30-programs-because-of-budget-mess-20160125-story.html
http://cltv.com/2016/01/25/budget-impasse-hitting-social-service-agencies-hard/
IL: DCFS Partners with Sheriff Dart to Rescue At-Risk Runaways
Burr Ridge Patch – January 25, 2016
The Illinois Department of Children & Family Services is joining forces with the Cook County Sheriff's Office in a landmark mission to locate and save runaway state wards, who are particularly vulnerable to crime and trafficking.
http://patch.com/illinois/burrridge/dcfs-partners-sheriff-dart-rescue-risk-runaways
IL: Social Services President Says Pressure Is Off Politicians To Establish Budget
Northern Public Radio – January 25, 2016
Illinois is spending millions of dollars on foster care, Medicaid, and other expenses despite a lack of budget. That's because of laws that require it, as well as court orders.
http://northernpublicradio.org/post/social-services-president-says-pressure-politicians-establish-budget
IN: Legislators should pass protections for foster parents
KPC News – January 23, 2016
In 2014 and again last year, the foster parents for a Noble County child became the targets of anonymous threats — in one instance threatening to shoot the foster mother. State Rep. Dennis Zent has responded with a bill aimed at increasing protections for foster parents.
http://kpcnews.com/opinions/our_view/kpcnews/article_a4ae7e7f-32ee-5f56-9e71-8cafe4d6271c.html
MS: Pender: Mississippi has cut taxes, but not spending (Opinion)
Clarion-Ledger – January 24, 2016
A shortfall in revenue, a $52.4 million deficit in Medicaid, more than $30 million to meet terms of a federal order on foster care — this will crash headlong into initiatives to cut taxes and increase spending (and taxes) to fix crumbling roads and bridges. Then there's the perennial need for more public education spending, K-12 and higher.
http://www.clarionledger.com/story/opinion/columnists/2016/01/23/state-budget-cuts/79173608/
MT: Montana Gets Alarm with Increase in Child Abuse Cases; Protection Programs, Courts Can't Handle Everything
Lawyer Herald – January 26, 2016
Montana is seeing an increase in the number of child abuse reports in the last five years. The rise of these cases is alarming the government agencies who handle them. It was reported that those agencies are very much underfunded and lack manpower.
http://www.lawyerherald.com/articles/29476/20160126/montana-alarm-increase-child-abuse-cases-protection-programs-courts-handle-everything.htm
NY: New York State's Safe Harbour Project is working to combat human trafficking (Opinion)
Buffalo News – January 24, 2016
The New York State Office of Children and Family Services (OCFS) works to combat human trafficking through efforts that include the Safe Harbour Project, which assists local social services and volunteer agencies in developing and providing services such as safe housing or emergency housing, mental health counseling, medical care, substance abuse counseling and education and employment skills for survivors of commercial sexual exploitation.
http://www.buffalonews.com/opinion/viewpoints/new-york-states-safe-harbour-project-is-working-to-combat-human-trafficking-20160124
OK: Internal review finds DHS had three referrals from parents before 5-year-old Braydon Creech was slain
Tulsa World – January 26, 2016
In a volatile divorce that ended with the shooting death of a 5-year-old last year, the Oklahoma Department of Human Services had three prior referrals from the parents. An internal review found caseworkers did not follow protocol in one of those situations.
http://www.tulsaworld.com/news/local/internal-review-finds-dhs-had-three-referrals-from-parents-before/article_7c3e2f25-177c-5d10-9b79-a566e3961c79.html
PA: Physicians And Practice Staff Are Not Required To Obtain Child Abuse Clearances In Pennsylvania
Fox Rothschild LLP – January 25, 2016
Although the Law used to require physicians (and other health care practitioners) to obtain child abuse clearances, the July amendments to the Law limited the clearance requirement to certain programs, activities and services. As a result, a long-standing rule that physicians must obtain child abuse clearances appears to have been eliminated.
http://physicianlaw.foxrothschild.com/2016/01/articles/practice-management/physicians-and-practice-staff-are-not-required-to-obtain-child-abuse-clearances-in-pennsylvania/?utm_source=Mondaq&utm_medium
TX: Children's advocacy center to expand in Longview, Marshall
Longview News-Journal – January 25, 2016
The Martin House, established in 2009, serves child abuse victims in Harrison, Marion and Gregg counties, offering children an opportunity to be heard, feel protected and receive free vital services — in a child-friendly environment — for their continued safety and future well-being, officials said.
http://www.news-journal.com/news/2016/jan/25/childrens-advocacy-center-to-expand-in-longview-ma/
TX: Floyd: Broken foster care system is breaking lives
Dallas Morning News – January 22, 2016
The barely concealed anger in a federal judge's 260-page ruling last month suggests "protective" is a breathtaking misnomer. With the ruthless consistency of a malfunctioning machine, the state takes vulnerable, fragile children — and makes them worse.
http://thescoopblog.dallasnews.com/2016/01/broken-foster-care-system-is-breaking-lives.html/
UT: Activists plead for help in the fight against human trafficking
Deseret News – January 23, 2016
Each year in Utah, scores of young people barely of legal age fall prey to predators and are forced into indentured servitude or sex slavery. Local advocates say the time is now to break the cycle of victimhood.
http://www.deseretnews.com/article/865646052/Activists-plead-for-help-in-the-fight-against-human-trafficking.html
US: Five Revealing Facts About Homeless Youth
Newswise – January 26, 2016
The federal government has set a goal of ending youth homelessness by 2020 with Opening Doors, a strategic plan released in 2010. But as the plan acknowledges, figuring out how many youth are homeless is no easy task. Information Gateway resource: Support Services for Youth in Transition: Housing: https://www.childwelfare.gov/topics/outofhome/independent/support/housing/
http://www.counterpunch.org/2016/01/26/five-revealing-facts-about-homeless-youth/
US: Child abuse, neglect data released
Administration for Children and Families – January 25, 2016
This report presents national data about child abuse and neglect known to child protective services agencies in the United States during federal fiscal year 2014. Also: Child Maltreatment 2014: http://www.acf.hhs.gov/programs/cb/resource/child-maltreatment-2014
http://www.acf.hhs.gov/media/press/2016/child-abuse-neglect-data-0
US: Childhood development effects vulnerability and restoration in sex trafficking
Examiner – January 25, 2016
Child development research such as Erickson's stages of psychosocial development and The Life Model's levels of maturity reveal that critical beliefs and emotions about self, others, and the world begin as early as infancy. Feeling consistently safe, joyful, important, or lovable throughout life can depend on the whether the basis to do so is established by the age of three.
http://www.examiner.com/article/childhood-development-effects-vulnerability-and-restoration-sex-trafficking
US: Feds finally putting families first (Opinion)
New York Nonprofit Media – January 25, 2016
Removing a child from his or her family is inherently traumatic and de-stabilizing to the child and the family. In some cases, this is the only way to ensure safety. However, early interventions that consistently include families are often more effective long-term solutions and cost less taxpayer money.
http://nynmedia.com/news/feds-finally-putting-families-first
US: Mass deportation comes at a high cost (Opinion)
University Star – January 25, 2016
The cost of deporting just one individual is about $23,480, according to a 2010 report of Immigrant and Customs Enforcement financial appropriations by the Center for American Progress. Taking into account the estimated 11.3 million illegal immigrants, a five-year deportation campaign would cost a hefty $285 billion.
http://star.txstate.edu/2016/01/25/mass-deportation-comes-at-a-high-cost/
US: New federal data shows nearly 3 percent rise in child abuse
Associated Press – January 25, 2016
According to the report released Monday by the Department of Health and Human Services, the estimated number of victimized children in the 2014 fiscal year was 702,208 — up from 682,307 in 2013.
http://www.columbiachronicle.com/news_wire/regional/us/article_d242da04-1bc2-588d-8c4d-6eb08e70dc0d.html
US: The hidden harms of the foster-care system
Rock River Times – January 23, 2016
Firestorms regarding child-protective systems have become sadly commonplace, occurring recently in Massachusetts, Colorado and Florida. Elected officials and the general public often don't pay much attention to child protection systems until a child dies in a family known to the state agency charged with protecting children at risk.
http://rockrivertimes.com/2016/01/23/the-hidden-harms-of-the-foster-care-system/
INTERNATIONAL
Canada: Human rights tribunal to rule whether Canada discriminated against First Nations children on reserves
CBC News – January 25, 2016
Nine emotional years after she first challenged the federal government, First Nations child welfare advocate Cindy Blackstock is awaiting a ruling from the Canadian Human Rights Tribunal that will determine if Canada has discriminated against children on reserves.
http://www.cbc.ca/news/aboriginal/advocates-await-first-nations-welfare-ruling-1.3418492
Finland: Stricter rules boost reports of child abuse
YLE.fi – January 25, 2016
Legislation that came into force last year requires that anyone working with children must file a report of suspected child abuse not only with child welfare officials, but also with the police.
http://yle.fi/uutiset/stricter_rules_boost_reports_of_child_abuse/8621820
Norway: 5 Christian Kids Seized by Norwegian Gov't Over 'Spankings,' Not Family's Faith, Activist Says
Christian Post – January 25, 2016
The reason why five Romanian Pentecostal children were seized from their parents in November by Norwegian child services is because authorities used the fact that parents disciplined their children with spankings to charge them with child abuse, an activist close to the situation says.
http://www.christianpost.com/news/norway-bodnariu-family-five-christian-kids-children-seized-barnevernet-government-over-spankings-155862/
25 January 2016: New York
A recent report by the Department of Health and Human Services estimates that the number of victimized children has surged from 682,307 in the fiscal year of 2013 to 702,208 in 2014. This increase by almost 3% is indicative of the systemic shortcomings regarding child protective services in the US. The report also estimated that up to 1580 children died as a result of child abuse and child neglect. The report is aimed to help child welfare officials target the states and regions where children are most at risk of facing abuse.
26 January 2016: Kansas
The latest annual report by the Department of Health and Human Services in Kansas has estimated that the rate of child abuse victims in Kansas has risen by more than 30% over the past five fiscal years (2010-2014). Tina Abney, a program administrator with the Kansas Department for Children and Families, has attributed this dramatic surge to an increased number of "in-takes." Abney said that more people have finally come forward to report abuse cases, which will allow the state to take more action.
AZ: Gilbert moms fight for foster care changes (Includes video)
ABC 15 – January 21, 2016
Three Gilbert moms are on a mission to cut red tape for foster care children across Arizona. Woodruff says the foster care system, simply overwhelmed with kids, has long waiting lists for care and is also cluttered with red tape.
http://www.abc15.com/news/region-southeast-valley/gilbert/gilbert-moms-fight-for-foster-care-changes
AZ: Where you can donate and volunteer to help Arizona's abused children
ABC 15 – January 21, 2016
Child advocates hope people turn their anger about a Mesa abuse case involving a 3-year-old into action to help all Arizona's abused and neglected kids.
http://www.abc15.com/news/region-southeast-valley/mesa/where-you-can-donate-and-volunteer-to-help-arizonas-abused-children
CA: Acute need for teen foster homes
Del Norte Triplicate – January 21, 2016
Only one home in the county had taken in teenage boys until the foster parent retired. Now, many teenage boys are sent to group homes outside the county for six months at a time.
http://www.triplicate.com/Northcoast-Life/Northcoast-Life/Acute-need-for-teen-foster-homes
CA: Monterey County Social Services makes changes after child abuse deaths
KION – January 21, 2016
As the state continues its investigation into the deaths of two children in Salinas, Monterey County Department of Social Services announced some changes.
http://www.kionrightnow.com/news/local-news/deadly-salinas-child-abuse-case-prompts-county-resource-changes/37557326
CA: Should Los Angeles County Predict Which Children Will Become Criminals? (Opinion)
Pacific Standard – January 21, 2016
Though the program–which was officially dubbed the Los Angeles County Delinquency Prevention Pilot, or DPP–ended in 2014, a new report from the National Council on Crime and Delinquency looks into how the program functioned. It not only suggests that L.A. County's strategy was on the right path, but also that more government agencies should consider testing similar programs all over the country. Report: http://www.nccdglobal.org/sites/default/files/publication_pdf/la_dpp_evaluation_report.pdf
http://www.psmag.com/politics-and-law/minority-report
ID: Child deaths bring urgency to debate over faith healing
Twin Falls Times-News – January 21, 2016
A bill challenging Idaho's exemptions for faith healers whose children are injured or die could have a better shot at a hearing this year. "If they want to bring it to my committee, I'll be happy to hear the bill," said Sen. Lee Heider, R-Twin Falls.
http://www.idahostatesman.com/news/politics-government/state-politics/article55976870.html
IN: Indiana Senate passes measure to open adoption records
Associated Press – January 22, 2016
Adoptees born between 1941 and 1994 would be able to access their birth records under a bill passed Thursday by the Indiana Senate. Information Gateway resource: Obtaining Birth and/or Adoption Records: https://www.childwelfare.gov/topics/adoption/search/records/
http://www.southbendtribune.com/news/local/indiana-senate-passes-measure-to-open-adoption-records/article_bd37f2a4-9e5f-585b-acdc-5da22b53678f.html
KS: Foster parents needed; training will be offered
The Hutchinson News – January 21, 2016
"At least 108 Reno County children must stay in homes outside the county because there are not enough local families to accommodate them," according to John Young, foster care homes recruiter with Saint Francis Community Services. "These children urgently need 62 new foster families to help house them closer to home."
http://www.hutchnews.com/news/local_state_news/foster-parents-needed-training-will-be-offered/article_8dadfd1a-2373-505b-8f65-bdb79b521345.html
MA: Gov. Baker's 1st State Of The Commonwealth Address In 9 Quotes
WBUR – January 21, 2016
The Republican governor discussed reforms his administration has undertaken at two of the state's most embattled agencies: the MBTA and the Department of Children and Families.
http://www.wbur.org/2016/01/21/live-coverage-baker-state-of-the-commonwealth
MI: Child welfare system receives improvements
Hillsdale Daily News – January 20, 2016
Vulnerable Michigan children are safer and are finding permanent homes more quickly through improvements to the state's child welfare system, according to the U.S. Administration for Children and Families (ACF).
http://www.hillsdale.net/article/20160120/NEWS/160129952
MS: Mississippi's foster care system is in trouble (Opinion) (Includes video)
Mississippi News Now – January 21, 2016
Mississippi's foster care system is in jeopardy of a federal takeover. Now, the state is trying to take steps to right the wrongs.
http://www.msnewsnow.com/story/31027369/mississippis-foster-care-system-is-in-trouble
MT: Committee reviews Child and Family Service audit
Great Falls Tribune – January 11, 2016
The Children, Families, Health and Human Services Interim Committee reviewed the audit, heard about the Protect Montana Kids panel set up by the governor, received a report from the state's Child and Family Ombudsman and heard from a representative of a grandparents at odds with the state's Child and Family Services division.
http://www.greatfallstribune.com/story/news/local/2016/01/11/committee-reviews-child-family-service-audit/78661694/
NC: Our view: State must better protect its children (Opinion)
Winston-Salem Journal – January 21, 2016
Roughly 10,000 children are in North Carolina's child welfare system on any single day, and a new federal review finds the state should be caring better for many of them. The state should promptly respond with better care.
http://www.journalnow.com/opinion/editorials/our-view-state-must-better-protect-its-children/article_f99c8fb5-25e2-5db4-97ab-a6b1d141c7b0.html
NM: Unaccompanied children to start arriving at Holloman
Alamogordo Daily News – January 21, 2016
The first group of 700 refugee children will begin to arrive at Holloman Air Force Base Sunday, Jan. 24. A total of 250 children will arrive first. It was previously reported that up to 400 children would be sheltered but the number has since changed once the U.S. Department of Health and Human Services (HHS) saw how they could utilize the space. Holloman will be able to accommodate the 700 temporary shelter beds when at total capacity.
http://www.alamogordonews.com/story/news/local/holloman/2016/01/21/unaccompanied-children-start-arriving-holloman/79125662/
NV: Search for county child welfare director ongoing
Las Vegas Review-Journal – January 21, 2016
It's been more than six months since Clark County's child welfare leader resigned amid repeated criticism of her leadership, and county officials are not in a rush to get a permanent replacement. "We wanted to give people the opportunity to continue to look at the job and continue to apply for it," Assistant County Manager Jeff Wells said Wednesday. "It's more important, we think, to make the right decision, than to make a quick decision."
http://www.reviewjournal.com/news/las-vegas/search-county-child-welfare-director-ongoing
NY: Agency supporting at-risk children and families cites "significant need" for more foster care homes (Includes audio)
WBFO – January 21, 2016
On any given day, there are hundreds of children in foster care in Erie County. Agencies providing support to those families say there is a "significant need" for more foster homes locally.
http://news.wbfo.org/post/agency-supporting-risk-children-and-families-cites-significant-need-more-foster-care-homes#stream/0
OK: Health Care Authority Discusses Cuts That Affect Medicaid (Includes video)
News 9 – January 21, 2016
These cuts will apply to all children covered by Medicaid who need mental health services. Thursday afternoon, the Oklahoma Health Care Authority held a meeting giving anyone two minutes each to speak up about the cuts. Most of them were health care professionals and those in the foster care community.
http://www.news9.com/story/31024270/meeting-to-discuss-policy-that-could-jeopardize-funding-for-foster-children
RI: Sex abuse scandal rocks R.I. prep school
Associated Press – January 21, 2016
For more than a century, St. George's School has been part of the pedigree of some of America's richest and most influential families. Astors, Vanderbilts and Bushes have attended the exclusive boarding school, where students can go sailing, play on world-class squash courts or simply enjoy a sweeping view of the sea from the hilltop campus. But since at least the 1970s, leaders at St. George's kept a secret. Also: Dozens Say They Were Sexually Abused While Attending Rhode Island School: http://elitedaily.com/news/people-abused-rhode-island-prep-school/1356306/
http://www.thewesterlysun.com/news/state/8331238-129/sex-abuse-scandal-rocks-ri-prep-school.html
TX: Texas Legislature Substantially Amends Several Family Law Codes in 2016 (Press Release)
ReleaseWire – January 21, 2016
The Texas legislature has amended several family law bills; some changes went into effect September 1, 2015 and others went into effect with the new year. The many changes to previous provisions of the Lone Star State family code could dramatically and legally affect family law cases across Texas.
http://www.releasewire.com/press-releases/texas-legislature-substantially-amends-several-family-law-codes-in-2016-659033.htm
VT: Updated: Budget has $38 million savings, $30 million new revenue
VTDigger – January 21, 2016
While the governor would add 48 employees to the child protection system and health care-related offices, he would cut 59 employees from the Department of Corrections and an eligibility unit in the AHS.
http://vtdigger.org/2016/01/21/174475/
US: The hidden harms of the US foster-care system
The Conversation – January 22, 2016
Some may express outrage that the child wasn't removed from the dangerous home sooner and placed in foster care–the intended social safety net for children who are unable to live with their birth parents. However, such a sentiment ignores the fact that foster care harbors its own threats to the safety and well-being of vulnerable children.
http://theconversation.com/the-hidden-harms-of-the-us-foster-care-system-49700
US: Betrayal by Labels: The Feebleminded, ADHD Native Child (Opinion)
Indian Country Today – January 21, 2016
Diagnosing Native children with Attention Deficit Hyperactivity Disorder (ADHD) and treating them with stimulants does nothing to improve their educational or intellectual growth. Even worse, it sets them up for failure. Such an idea may upset the many caretakers, educators and mental health providers who think they are helping so-called "ADHD children," yet Native children have been sabotaged by a similar mentality for generations.
http://indiancountrytodaymedianetwork.com/2016/01/21/betrayal-labels-feebleminded-adhd-native-child-163122