Child Death and Child Abuse Articles (for September 2015 – find your state/country here)
September 25, 2015 in Adoption, Child Death, Crime and Courts, Foster Care, Grandparents & Kinship, Health and Mental Health, International Child Abuse, Invisible Children, Kids At Risk Action (KARA), Politics and Funding, Public Policy, Resources, The States by Mike Tikkanen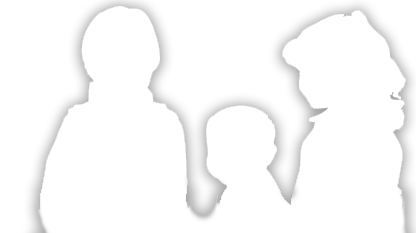 Every month KARA publishes articles that largely go unnoticed outside of the community they occur.  These stories are gathered from different sources all around the nation and some international stories.  Please share this page with people in your networks, especially reporters, educators, social workers and law enforcement.  Spread the word; when more people know about how troubled our child protection systems are, we will do more to make life better for abused and neglected children (until then, not much will change).
 Sign up for our weekly children's issues updates (free)
All Adults Are The Protectors of All Children                            
For a complete history of KARA's child abuse writing click here
Idaho mother charged in death of 3 year old son Sept 16
Auburn Massachusetts, investigation of foster mom in death of 2 year old
Springfield Massachussets; 2 men charged in death of 19 month old
Springfield Massachusetts, Death of Bella Bond prompts call for DCF overhaul and why it takes months and thousands of dollars to get public documents to investigate child death.
Massachusetts, 110 child abuse deaths with 1/3 after being reported to child protection
Carter County TN, Social worker false testimony in child death case
Jacksonville FL, Trial date set for Donald James Smith in rape murder of 8 year old Cherish Perrywinkle
More sad stories reporting appears at the bottom of this page
AR: Lost in the foster care backlog
Arkansas Times – September 24, 2015
Families say DHS red tape drives parents away from the foster system, despite state's urgent needs.
http://www.arktimes.com/arkansas/lost-in-the-foster-care-backlog/Content?oid=4092109
CA: Vanguard University's Global Center for Women and Justice Honored Human Trafficking Victims and Advocates, Educating 350 Community Members on Ending Modern Day "Slavery"
PRWeb – September 24, 2015
"Justice is priceless, and in justice, there must be resolve. That is our job," said Dr. Sandra Morgan, director of Vanguard University's Global Center for Women and Justice and keynote speaker for the luncheon. "We need to educate every teacher, school-based professional, probation officer, healthcare provider, and child welfare worker because this is happening in our own community, and these human trafficking victims have worth and value."
http://thenumbers.marketplace.org/publicradio/news/read?GUID=30686573
CA: Helping Children Heal: Promising Community Programs and Policy Recommendations
Chronicle of Social Change – September 23, 2015
In examining successful programs in the San Francisco Bay Area, the Children's Defense Fund suggests in a new report that community-based programs are effective ways to heal trauma experienced by children and youth. Report: Add report URL: http://www.cdfca.org/library/publications/2015/helping-children-heal.pdf
https://chronicleofsocialchange.org/child-trauma-2/helping-children-heal-promising-community-programs-and-policy-recommendations/13316
CA: Partnership Hopes to "Nudge" Foster Youth Toward Diplomas (Requires paid subscription)
Chronicle of Social Change – September 23, 2015
Advocates for California foster youth have partnered with a company that specializes in helping keep students on the path toward a diploma using text messages. Also: Information Gateway Resource: Education and the Child in Foster Care: https://www.childwelfare.gov/topics/outofhome/resources-foster-families/parenting/education-and-child/
https://chronicleofsocialchange.org/featured/calif-partnership-hopes-nudge-foster-youths-toward-diplomas/13305
CA: Bill to Support "Crossover" Youth Sidelined, but Advocates Remain Hopeful
Chronicle of Social Change – September 21, 2015
California's Senate Bill 12, which would expand benefits and support for transition-age foster youth who have also been involved with probation, was sidelined in late August. The bill was cosponsored by Senator Jim Beall (D) and the San Francisco-based Youth Law Center, and would ensure that foster youth who end up in the justice system when they become adults have access to the same transition assistance that their peers do.
https://chronicleofsocialchange.org/featured/bill-support-california-crossover-youth-sidelined-advocates-remain-hopeful/13224
CT: Crossover Youth: From Child Welfare to Juvenile Justice
Health News Digest – September 24, 2015
Connecticut youth whose families have deep involvement in the state's child welfare system are at the highest risk for involvement in the juvenile justice system when compared to other youths who have contact with state social workers.
http://www.healthnewsdigest.com/news/Research_270/Crossover-Youth-From-Child-Welfare-to-Juvenile-Justice.shtml
IA: Step up for the children (Opinion)
Estherville News – September 23, 2015
Reporting on the need for CASA volunteers here the same week Bella's identity was released made me think a CASA could have saved little Bella's life. Perhaps if a volunteer who had Bella as their only case had been there to observe, report, to talk to Bella's mother, and to recommend more help for them, Bella could be alive today.
http://www.esthervillenews.net/page/content.detail/id/521682.html
ID: Former foster kid overcomes the odds
Idaho Statesman – September 23, 2015
Hansen spoke to 16 teens Thursday at the 3B Juvenile Detention Center in Idaho Falls, the last stop on her eastern Idaho tour of juvenile justice system facilities and social welfare conferences where she spoke to officials and participants. After listening to her story, many of the kids, dressed in orange or blue prison garb, asked her questions such as how she turned her life around and how she paid for college.
http://www.idahostatesman.com/welcome_page/?shf=/2015/09/23/4001301_former-foster-kid-overcomes-the.html#storylink=rss
MA: Editorial: Baby Bella didn't have a chance
Eagle-Tribune – September 24, 2015
When reckless, irresponsible people produce children, the children always suffer. That's why states have child protective agencies tasked with assessing a child's living conditions and quality of life to make the wrenching decision on whether that child needs to be taken from its parents and placed in foster care. But Bella was ultimately doomed because the Massachusetts child protective agency–the Department of Children and Families –is broken and has been for some time.
http://www.eagletribune.com/opinion/editorial-baby-bella-didn-t-have-a-chance/article_577b75b8-9371-57af-9fe7-67d6173b8222.html
MI: New center in Muskegon Heights aims to be a 'one stop shop' for Lakeshore's LGBT residents
Michigan Live – September 21, 2015
Teszlewicz said there is no other center like LGBT Support Services in the Muskegon area, and the only other place LGBT residents in West Michigan can find specialized services is The Network in Grand Rapids.
http://www.mlive.com/news/muskegon/index.ssf/2015/09/new_center_in_muskegon_heights.html
MT: Montana to expand child protection staff
Casper Star-Tribune – September 23, 2015
Montana won't be increasing the number of caseworkers under the governor's plan to improve the effectiveness and oversight of the state Division of Child and Family Services, but it will hire 33 assistants to help existing caseworkers. Also: 33 new aides to help child protection caseworkers: http://www.greatfallstribune.com/story/news/2015/09/23/new-aides-help-child-protection-caseworkers/72704518/ Also: Falling Through the Cracks (Opinion): http://flatheadbeacon.com/2015/09/23/falling-through-the-cracks/
http://trib.com/news/state-and-regional/montana-to-expand-child-protection-staff/article_f677884d-53ad-593d-9a3e-076b78fd8606.html
NM: Figures show injury increase in state's youth justice system
Associated Press – September 23, 2015
Child welfare officials suggested the troubling numbers could be attributed to recent policy changes, a rise in age among juvenile offenders, and an effort to reduce the number of youth in detention facilities that has resulted in the state holding only those in need of the most attention.
http://www.washingtontimes.com/news/2015/sep/23/nm-figures-show-injury-increase-in-juvenile-justic/
OH: Experts: State among worst for sex trafficking
Cincinnati.com – September 22, 2015
The Buckeye state ranks as one of the worst regions in the U.S. for sex trafficking. A recent report from the Ohio Attorney General's office indicates that 1,000 juveniles are forced into the sex trade each year in Ohio. Of these child and youth victims, many are only middle-school age. Report: http://www.ohioattorneygeneral.gov/Files/Briefing-Room/News-Releases/Human-Trafficking/HTC-2014-Annual-Report.aspx
http://www.cincinnati.com/story/opinion/contributors/2015/09/22/experts-ohio-among-worst-sex-trafficking/72613268/
US: Number of children in foster care up sharply
Associated Press – September 23, 2015
The annual report from the Department of Health and Human Services tallied 415,129 children in the foster care system as of September 30, 2014, up from about 401,000 a year earlier. The peak was 524,000 children in foster care in 2002, and the number had dropped steadily since 2005 before rising slightly in 2013. Report: http://www.acf.hhs.gov/sites/default/files/cb/afcarsreport22.pdf
http://www.wect.com/story/30100615/number-of-us-children-in-foster-care-up-sharply
US: Long-Term Contraception Has Great Potential in Helping Foster Teens (Opinion)
Chronicle of Social Change – September 22, 2015
When a teenager in foster care gets pregnant, the child welfare system has failed. The barriers to future education and employment for these young people are bad enough without the added burden of a baby. And of course, the risk of bad outcomes (including abuse, neglect and placement in foster care) are high for babies born to teen mothers.
https://chronicleofsocialchange.org/blogger-co-op/long-term-contraception-great-potential-helping-foster-teens/13222
US: National Native organizations come together to release new Native Children's Policy Agenda: Putting First Kids 1st (Press release)
National Congress of American Indians – September 22, 2015
This agenda is intended as a tool to assist tribal leaders and other policymakers in their work to create and implement a vision for a vibrant, healthy community. It is also intended to guide stakeholders as they prioritize legislation and policy issues that may affect Native children and youth. Report: http://www.ncai.org/resources/ncai-publications/Aug_2015_Native_Childrens_Policy_Agenda.pdf
http://www.ncai.org/news/articles/2015/09/22/national-native-organizations-come-together-to-release-new-native-children-s-policy-agenda-putting-first-kids-1st
US: Young Black Males: Pushed Out and Away (Opinion: Marian Wright Edelman)
Huffington Post – September 18, 2015
We need to stand up and fight against unjust systems that often push young people out of school and onto the path to prison. We also need to make sure we are doing all we can as individuals to show love and care and support to young people–especially Black and Hispanic–who already often feel pushed out and pushed away.
http://www.huffingtonpost.com/marian-wright-edelman/young-black-males-pushed_b_8161280.html
US: Poverty Hurts Children, Yet More Than One in Five Children in America Lives in Poverty; Black Child Poverty Increases 10 Percent (Press release)
Children's Defense Fund – September 16, 2015
U.S. Census Bureau data released today reveal 46.7 million poor people in America in 2014; 1 in 3 are children. Children remain the poorest age group in America. The new data show in 2014, 15.5 million children (21.1 percent) are poor. Children of color, who will be the majority of children in America in 2020, continue to be disproportionately poor: 37 percent of Black children and 32 percent of Hispanic children are poor, contrasted with 12 percent of White non-Hispanic children. While the overall child poverty rate declined slightly, the child poverty rate for Black children increased by 10 percent between 2013 and 2014. Nearly 1 in 5 Black children live in extreme poverty at half the poverty level or less–a 13 percent increase since 2013. Also: Child Poverty: In their own Words : https://www.youtube.com/watch?v=MLrTZ5IG_Eg
http://www.childrensdefense.org/newsroom/cdf-in-the-news/press-releases/2015/2015NationalPovertyData.html
US: OJJDP Releases Research on Youth's Mental Health Needs and Long-Term Outcomes After Detention (Press release)
PRNewswire – September 08, 2015
Today the Office of Juvenile Justice and Delinquency Prevention (OJJDP) released four research bulletins based on findings from the Northwestern Juvenile Project, which investigates the mental health needs and long-term outcomes of juvenile detainees.
http://www.prnewswire.com/news-releases/ojjdp-releases-research-on-youths-mental-health-needs-and-long-term-outcomes-after-detention-300138993.html
AL: This Law is Supposed to Protect Babies, But it's Putting Their Moms Behind Bars
Mother Jones – September 23, 2015
Shehi had run afoul of Alabama's "chemical endangerment of a child" statute, the country's toughest criminal law on prenatal drug use. Passed in 2006 as methamphetamine ravaged Alabama communities, the law targeted parents who turned their kitchens and garages into home-based drug labs, putting their children at peril.
http://www.motherjones.com/politics/2015/09/alabama%20chemical-endangerment-drug%20war
AL: Experts: Child abuse is on the rise (Includes video)
WSFA 12 – September 22, 2015
Family Sunshine Center Program Director Marjorie Baker says her agency is seeing more cases of children experiencing physical abuse at home and in the community.
http://www.wsfa.com/story/30092776/experts-child-abuse-is-on-the-rise
AR: Panel OKs $1M for Children and Family Services caseworkers: Welfare unit's staff to add 40
Arkansas Online – September 23, 2015
A legislative panel on Tuesday signed off on Gov. Asa Hutchinson's request to transfer $1.05 million in rainy-day funds to hire 40 more employees for the Division of Children and Family Services. Twenty-nine of the 40 additional employees will be caseworkers.
http://www.arkansasonline.com/news/2015/sep/23/panel-oks-1m-for-caseworkers-20150923/?f=latest
CA: Foster Parents Get Vital Tool To Check Records
Ventura County Star – September 22, 2015
Foster parents searching for records on the health conditions and education of the children in their care can now get them quickly through an online tool, officials said Tuesday.
http://www.wopular.com/foster-parents-get-vital-tool-check-records
CT: Report: Progress made on child trauma, but gaps persist
CT Mirror – September 22, 2015
Connecticut has made significant advances in providing help for children exposed to trauma — in some cases emerging as a national leader in addressing a problem research has linked to a greater likelihood of medical and mental health problems later in life, problems in school and a greater risk of involvement in the juvenile justice system, according to a report released Tuesday by the Child Health and Development Institute of Connecticut. Report: Advanced Trauma-Informed Systems for Children: https://assets.documentcloud.org/documents/2428793/chdi-report-on-trauma.pdf
http://ctmirror.org/2015/09/22/report-ct-has-made-progress-in-addressing-child-trauma-but-gaps-persist/
DE: State Family Court Has Authority to De-escalate Child's Medical Treatments (Requires free registration)
Delaware Law Weekly – September 23, 2015
In a Sept. 16 opinion, the justices affirmed a ruling from the Family Court, which entered an order instructing medical providers to de-escalate medical intervention and implement do-not-reintubate and do-not-resuscitate orders for a child who was severely injured following "unexplained abusive trauma." The child's biological parents had appealed the order, in which the court granted a motion from the child's guardian ad litem, arguing the Family Court lacked jurisdiction and authority to order de-escalation and that the parents were denied due process in the matter.
http://www.delawarelawweekly.com/id=1202737842069/State-Family-Court-Has-Authority-to-Deescalate-Childs-Medical-Treatment?slreturn=20150823090558
FL: Parents' substance abuse tearing children from homes
Southwest Florida Herald Tribune – September 22, 2015
They did not know the names behind the numbers. Yet Manatee County commissioners on Tuesday heard the latest data about children who have been removed from their homes, largely because of their parents' addiction to heroin or other substances, or returned to foster care because their adoptions did not work out. And they regarded those trends as not only disturbing but, in many cases, "heartbreaking." Also: Heroin epidemic | More Manatee County kids removed from homes so far in 2015 than all of 2014: http://www.bradenton.com/2015/09/23/6005264/heroin-epidemic-more-manatee-county.html#storylink=cpy
http://www.heraldtribune.com/article/20150922/article/150929887
FL: Report finds Florida foster kids put on psychotropic drugs without following proper procedures
News Service of Florida – September 22, 2015
Despite an outcry in 2009 over a 7-year-old's apparent suicide, a draft report from the research arm of Florida's child-protection system shows that foster children are still being put on psychotropic medications without caregivers following proper procedures.
http://www.orlandoweekly.com/Blogs/archives/2015/09/22/report-finds-florida-foster-kids-put-on-psychotropic-drugs-without-following-proper-procedures
FL: State increases investment in child abuse prevention, restores healthy families home visiting program
Madison County Carrier – September 22, 2015
The Florida Legislature appropriated, and Governor Scott approved, a $3.9 million increase in funding for Healthy Families Florida, a nationally accredited network of community-based home visiting programs. The funds will be used to strengthen the 37 existing community-based programs, expanding 14 of them to serve additional families and restoring services in six counties that lost services after the program suffered a $10 million budget cut back in 2010.
http://www.greenepublishing.com/florida-increases-investment-in-child-abuse-prevention-restores-healthy-families-home-visiting-program/
IA: Immigration, Detention, Iowa Caucuses (Includes audio)
Public News Service – September 23, 2015
Gabriela Flora, program director for the American Friends Service Committee, said the United States has the largest immigrant-detention infrastructure in the world and more than half of the detained immigrants are in facilities run by private for-profit prison corporations "who stand to gain a whole lot of money from this. "There are plenty of alternatives to detention," she said. "You can do different kinds of monitoring that costs anything from being free to $12 a day. There are plenty of alternatives where people can show up to court dates without being in detention."
http://www.publicnewsservice.org/2015-09-23/social-justice/immigration-detention-iowa-caucuses/a48223-1
IL: Chicago's High Suspension Rates Driven By Schools With Concentrated Poverty (Requires free registration)
Education Week – September 23, 2015
Researchers also combined discipline data with child welfare data and found that 30 percent of the students with a history of abuse or neglect were suspended in the 2013-14 school year. Report: Suspending Chicago's Students: https://ccsr.uchicago.edu/sites/default/files/publications/Suspending%20Chicagos%20Students.pdf
http://blogs.edweek.org/edweek/District_Dossier/2015/09/chicagos_high_suspension_rates.html
KY: Report: 10 Ky. kids died last year from abuse
Louisville Courier-Journal – September 21, 2015
Ten Kentucky children died last year from abuse and neglect and another 32 suffered life-threatening injuries, according to the latest annual report of such statistics from the Cabinet for Health and Family Services. Report: http://chfs.ky.gov/NR/rdonlyres/B2042949-9291-4E00-AC94-0BD37673B9AD/0/2015ChildFatalityandNearFatalityAnnualReport.pdf
http://www.courier-journal.com/story/news/local/2015/09/21/report-10-ky-kids-died-last-year-abuse/72395514/
KY: As AG, Beshear says he will battle child abuse, heroin and elder scams (Correction)
Richmond Register – September 17, 2015
Andy Beshear, Democratic nominee for attorney general and son of Gov. Steve Beshear told the gathering of about 40 that he wants to attack two epidemics afflicting Kentucky, child abuse and drug addiction.
http://www.richmondregister.com/news/local_news/as-ag-beshear-says-he-will-battle-child-abuse-heroin/article_87cf0796-5db2-11e5-b824-f7e4c8ec2308.html
MA: Gov. Baker: New protocols needed to protect kids
Associated Press – September 22, 2015
Massachusetts Gov. Charlie Baker said Tuesday that the state must update the way it handles investigations into allegations of abuse or neglect of children if it hopes to avoid more cases like the death of 2-year-old Bella Bond, whose body was found on a Boston-area beach in June. Baker told reporters that one of his top priorities is revamping the intake policy for the Department of Children and Families, which he said hasn't been updated in a decade
http://www.eagletribune.com/news/gov-baker-new-protocols-needed-to-protect-kids/article_8ee52d23-b147-56fe-b1a4-9dd2ec17c56f.html
MA: Child Welfare Expert: DCF 'Dropped the Ball' in Bella Bond Case (Includes video)
NECN – September 21, 2015
The allegations are stunning- that a man would beat a two-year-old to death and her mother would let her daughter's body be kept in a refrigerator before she helped dump her into Boston Harbor; but child welfare experts say there are more fingers to be pointed in the death of Bella Bond.
http://www.necn.com/news/new-england/Child-Welfare-DCF-Bella-Bond-Baby-Doe-328565551.html
MD: Washington County Board of Education adopts new child-abuse policy
Herald-Mail Media – September 22, 2015
The child-abuse reporting policy requires all employees of Washington County Public Schools to report any incidents of suspected abuse or neglect "as soon as possible, but without compromising student safety."
http://www.heraldmailmedia.com/news/education/washington-county-board-of-education-adopts-new-child-abuse-policy/article_07264bde-6188-11e5-87ee-bfd53af13542.html
MI: Advocates For Foster Kids Address Legislature (Includes audio)
WSJM – September 22, 2015
State lawmakers heard from foster children and advocates for foster kids and families on Tuesday. Michele Corey, with Michigan's Children, says she planned to speak and tell lawmakers about some things they could do to improve the lives of the state's 13 thousand foster children. Corey says that there are several kinds of adults, including birth parents, that foster kids have to deal with. Advocates for foster children believe the political climate is favorable right now for making improvements to the child welfare system.
http://www.wsjm.com/2015/09/22/advocates-for-foster-kids-address-mi-legislature/
MN: Child Protection Task Force Reviews Screening Guidelines (Includes video)
KSTP – September 22, 2015
When it comes to protecting children, Minnesota lawmakers continue to increase the state's efforts. The new Legislative Task Force on Child Protection is meeting Tuesday for the fourth time. The overall goal of this task force is to stop repeated abuse of children. A big part of that is how social workers screen reports of child abuse and how those guidelines influence the next steps. The task force heard feedback Tuesday from counties across the state on new screening guidelines.
http://kstp.com/news/stories/S3913778.shtml?cat=127
NY: College support for foster care youth
Associated Press – September 21, 2015
New York's Board of Regents has approved providing college support to 340 youths and young adults coming out of foster care.
http://13wham.com/news/features/top-stories/stories/college-support-foster-care-youth-26306.shtml
OH: State will re-issue birth certificates to adoptees who got redacted versions
Columbus Dispatch – September 23, 2015
Responding to charges that it was violating the state's new adoption-records law, the Ohio Department of Health will re-issue original birth certificates to about three dozen adoptees who received documents with too much information redacted.
http://www.dispatch.com/content/stories/local/2015/09/22/adoption-records-redactions.html
OH: System flaw kept convicted teachers in classrooms
Norwalk Reflector – September 22, 2015
An investigation by The Dispatch and WBNS-TV (Channel 10) uncovered examples of teachers who continued working because school districts never received so-called "Rapback" notices from the attorney general's office. The term is derived from the Retained Applicant Fingerprint Database Information Exchange. To the alarm of school and children-services officials, some notices, which ideally should have gone out within 24 hours of fingerprints being matched, didn't arrive for more than two years — if at all.
http://www.norwalkreflector.com/article/news/8203576
PA: Emergency funds needed to help schools, nonprofits (Opinion)
NewsItem.com – September 23, 2015
The measure, Senate Bill 1000, would fund the majority of its lines at a four-month funding level (33.3 percent of a full budget), retroactively to July 1. A few of the lines, including bond debt services, federal funds and special funds, would be fully funded, and PHEAA grants and the county child welfare appropriation would be at 50 percent. In total, the plan would spend $11 billion in state funds, and $24.3 billion in federal funds that pass through the budget.
http://newsitem.com/opinion/letters/emergency-funds-needed-to-help-schools-nonprofits-1.1946736
US: Should Adoption Agencies Be Allowed to Discriminate Against Gay Parents?
The Atlantic – September 23, 2015
In 1993, Congress passed the Religious Freedom Restoration Act, which said the government couldn't restrict a person's religious practice unless doing so furthered a compelling government interest. It aimed to reinforce the longstanding American commitment to freedom of conscience. But to some observers, the recent flood of religious-exemption legislation at the state level is taking this idea a step too far. Rather than protecting the religious liberties of individuals and agencies, it essentially allows agents of the state to discriminate.
http://www.theatlantic.com/politics/archive/2015/09/the-problem-with-religious-freedom-laws/406423/
US: Stemming The Cycle of Toxic Stress — For The Kids' Sake
MyInforms – September 23, 2015
Gillespie is among a growing number of pediatricians across the country going beyond the typical well-child visit and delving deeper into the history of families like McVey's. The goal is to prevent children from experiencing traumatic events that can interfere with their brain development and increase their risk of physical and emotional problems in adulthood.
http://myinforms.com/en/a/16780237-stemming-the-cycle-of-toxic-stress–for-the-kids-sake/
US: The KVC Institute Shares a Big Idea for Transforming Foster Care in America (Press Release)
PR Web – September 23, 2015
The KVC Institute for Health Systems Innovation, a new initiative of nonprofit child welfare leader KVC Health Systems, today released its "Big Idea" campaign describing the values and practices that it uses to achieve strong outcomes for children and families. The approach described can be used by public child welfare agencies, private child and family service providers, other stakeholders and communities as a whole to transform foster care in America. The video is available at http://www.kvc.org/bigidea.
http://markets.financialcontent.com/rcladvisors/news/read?GUID=30679910
US: Exercise reduces suicide attempts by 23 percent among bullied teens
Medical News Today – September 22, 2015
Using data from the CDC's National Youth Risk Behavior Survey of 13,583 high school students, researchers at the University of Vermont found that being physically active four or more days per week resulted in a 23 percent reduction in suicidal ideation and attempts in bullied students. Nationwide nearly 20 percent of students reported being bullied on school property.
http://www.medicalnewstoday.com/releases/299854.php?tw
US: Pope Francis in America: Pontiff urged to do more to pursue Catholic priests who abused children
The Independent – September 22, 2015
Advocates for victims of child abuse by Catholic priests are urging Pope Francis to use his visit to the United States to offer new reassurances that the Vatican is prepared to take additional steps to pursue past perpetrators and bring them to justice.
http://www.independent.co.uk/news/world/americas/pope-francis-in-america-pontiff-urged-to-do-more-to-pursue-catholic-priests-who-abused-children-10513237.html
US: Pope Francis will find a far different 'typical' US family
Times Herald – September 22, 2015
Pope John Paul II stopped in Philadelphia during his first apostolic journey to the United States, in 1979; the families that lined the Benjamin Franklin Parkway to see him were changing. It was the beginning of a big shift in the way Americans viewed marriage and family. The nuclear family — mom, dad and kids — is still the ideal for the Catholic Church, which will hold its World Meeting of Families in Philadelphia Sept. 22-25. But when Pope Francis visits the U.S. this week — and concludes his trip in Philadelphia next weekend — he'll see many different kinds of families than his predecessor did 36 years ago.
http://www.timesherald.com/general-news/20150922/pope-francis-will-find-a-far-different-typical-us-family
US: They Don't Know the Life of a Foster Child (Opinion)
Huffington Post – September 22, 2015
Prejudgment, false conception, and assumptions are a few of the many things that foster kids deal with on a constant basis. Person after person gets a file that may or may not contain true information about you. They don't know you, but they think they do because a piece of paper tells them what to think about you before meeting you. Most are lies, exaggerated and are stories told by foster mothers that never treated you right in the first place.
http://www.huffingtonpost.com/sophia-williamsbaugh/they-dont-know_b_8163454.html
US: What affects the future success of poor children?
Urban Institute – September 09, 2015
Being poor as a child, even for only a short time, can have consequences reaching far into adulthood. The instability that accompanies poverty puts stress on parents, spilling over to children. This can manifest itself in long-lasting ways. In the face of these obstacles, what circumstances help poor children succeed (or at least don't hold them back) and what stacks the deck against them?
http://www.urban.org/urban-wire/what-affects-future-success-poor-children
INTERNATIONAL
Canada: Women fast to raise awareness about kids in child welfare system (Includes video)
CBC News – September 22, 2015
The women have set up teepees and lit a sacred fire on the Manitoba legislative grounds and will stay there until Thursday. The women are there in support of the efforts of The Manitoba First Nations Family Advocate, that was created in June in order to address concerns with how the province handles situations involving First Nations families.
http://www.cbc.ca/news/canada/manitoba/women-fast-to-raise-awareness-about-kids-in-child-welfare-system-1.3239276
International: The Intercountry Adoption Debate (Book review)
Huffington Post – September 22, 2015
"[D]espite what some may believe, the intercountry adoption debate is over… because, at least for now, very few on any side of the debate actually believe that the numbers will rise substantially anytime in the foreseeable future. Instead, the infrastructure of agencies and organizations built around large-scale ICA are being dismantled. In the United States, perhaps as many as four hundred international adoption agencies have closed."
http://www.huffingtonpost.com/mirah-riben/the-intercountry-adoption_b_8174088.html
International: US military in Afghanistan told troops to 'ignore child abuse by Afghan soldiers'
The Telegraph – September 22, 2015
The US military has been accused of encouraging troops to turn a blind eye to sexual abuse committed by local army commanders that it trained in Afghanistan. Also: Pentagon: Afghan Child Abuse Is Not Our Policy http://www.hngn.com/articles/132545/20150923/pentagon-afghan-child-abuse-policy.htm
http://www.telegraph.co.uk/news/worldnews/asia/afghanistan/11881867/US-military-in-Afghanistan-told-troops-to-ignore-child-abuse-by-Afghan-soldiers.html
Jamaica: JHTA signs child protection code
Jamaica Observer – September 22, 2015
The Jamaica Hotel and Tourist Association (JHTA) recently signed a memorandum of understanding (MOU), supporting The Code of Conduct for the Protection of Children from Sexual Exploitation in Travel and Tourism, according to Nicola Madden-Greig, the association's president.
http://www.jamaicaobserver.com/news/JHTA-signs-child-protection-code_19229905
Philippines: Are abandoned children second-class citizens?
Philippine Star – September 23, 2015
Just because an infant's parents abandoned it, does it lose its right to be deemed natural-born, and so can never aspire for high office?
http://www.philstar.com/opinion/2015/09/23/1503055/are-abandoned-children-second-class-citizens
United Kingdom: Launch of specialist child abuse unit will support victims
Nottingham Post – September 22, 2015
Councillors who approved the establishment of a dedicated child abuse unit say they are "determined" to get to the bottom of allegations of historical abuse.
http://www.nottinghampost.com/Launch-specialist-child-abuse-unit-support/story-27846891-detail/story.html
DC: Federal charges filed in alleged sex trafficking of young girls in District
Washington Post – September 21, 2015
Daraya Marshall, 35, and Jarnese Harris, 29, appeared Monday before U.S. Magistrate Judge Michael Harvey under a 10-count indictment filed Friday that included five counts against each of child sex trafficking and coercion of minor females. The charges carry a statutory maximum of life in prison.
https://www.washingtonpost.com/local/public-safety/federal-charges-filed-in-alleged-sex-trafficking-of-young-girls-in-district/2015/09/21/1950839a-60a4-11e5-9757-e49273f05f65_story.html
FL: Growing number of homeless students concerns local, national officials
Daily Commercial – September 21, 2015
According to the U.S. Department of Education, 71,277 Florida public school students were homeless last year, a figure that has grown since the Great Recession. In Lake County alone, local school officials report homelessness affects more than 2,600 students.
http://www.dailycommercial.com/news/article_bba4e403-028f-50d2-8560-91f532ee93fa.html
MA: Assessing levels of risk can be useful, but not without a commitment to providing services (Opinion)
Boston Globe – September 21, 2015
The Investigative report by Jenifer McKim and her team does a public service by shedding light on numerous child tragedies ("Challenge for DCF is grave, as are its many failings"). But the report makes some troubling assumptions and leaves critical questions unaddressed.
http://www.bostonglobe.com/opinion/letters/2015/09/21/assessing-levels-child-risk-can-useful-but-not-without-commitment-providing-services/NUrVTR7gVDayvKk31N5EsO/story.html
MA: Our Opinion: DCF is broken; it needs an overhaul
Patriot Ledger – September 21, 2015
In what is one of the most exhaustive reports on the state's child welfare agency, the New England Center for Investigative Reporting, in partnership with The Boston Globe, discovered 110 children died of abuse or neglect between 2009 and 2013, a third of whom had been under DCF care during some point in their tragic lives. Also: Child Advocate: Department of Children and Families set up 'to fail' (Opinion): http://www.masslive.com/news/index.ssf/2015/09/child_advocate_department_of_c.html
http://www.patriotledger.com/article/20150921/OPINION/150929127/2013/OPINION?rssfeed=true
MA: DCF managers promoted in high-profile cases under scrutiny again
The Telegram – September 19, 2015
Despite fundamental failures in handling child endangerment cases for the Department of Children and Families, those tasked with oversight of the case of the late Jeremiah Oliver of Fitchburg were reassigned and promoted after the boy's death, but are now under scrutiny again in additional child abuse cases.
http://www.telegram.com/article/20150919/NEWS/150919047/-1/living15
MI: Foster Families Speak Out on Child Welfare (Includes audio)
Public News Service – September 22, 2015
It's welcome news for some of the state's most vulnerable residents, as advocates for foster children believe the political climate is favorable for making improvements to the child welfare system.
http://www.publicnewsservice.org/2015-09-22/childrens-issues/foster-families-speak-out-on-child-welfare-system/a48231-1
MI: Union claims win on overtime question
Lansing State Journal – September 22, 2015
Ray Holman, legislative liaison for the United Auto Workers Local 6000, said Sunday Adult Protective Services and Child Protective Services workers now will be compensated for more of the time they spend handling emergencies from home during on-call overnight and weekend shifts.
http://www.lansingstatejournal.com/story/news/local/capitol/2015/09/21/state-workers-win-overtime-question/72538230/
MO: Professors worry mandatory reporting will keep students quiet about sexual harassment, assault
Kansas City Star – September 19, 2015
Michael Williams wants his young college students to feel they can come to him for help. He's eager to guide them with an assignment or offer a sympathetic ear when things go sour in their personal lives. But if they confide something to the University of Kansas journalism professor about sexual harassment or worse "I have said to the student, 'I'm really sorry this happened, but if you tell me more details, I have to report this'" to others on campus, said Williams, president of KU's University Senate.
http://www.kansascity.com/news/local/article35840418.html
MT: Bullock launches "Protect Montana Kids" initiative (Includes video)
KTVQ – September 21, 2015
During a visit to First Step Resource Center in Missoula on Monday, Governor Steve Bullock (D-MT) announced the "Protect Montana Kids" initiative that he says is designed to improve systems serving children and families in the state. Also: Governor proposes plan to improve child protective services: http://m.mysanantonio.com/news/crime/article/Governor-proposes-plan-to-improve-child-6519498.php Also: Governor Bullock tours First Step, announces child protection initiative: http://missoulian.com/news/state-and-regional/governor-tours-first-step-announces-child-protection-initiative/article_c485d9fb-c751-58ad-b883-f795a9040a24.html
http://www.ktvq.com/story/30081550/bullock-launches-protect-montana-kids-initiative
NY: NYC foster kids get tech crash course to bridge digital divide
Metro.us – September 21, 2015
"Foster care children are really the disadvantaged of the disadvantaged," New York Foundling Chief Operating Officer Bethany Lampland told Metro. "It's very difficult for students to take advantage of that sort of education when they come to the table already behind."
http://www.metro.us/new-york/nyc-foster-kids-get-tech-crash-course-to-bridge-digital-divide/zsJoiu—SrCQSEFunUoZ2/