Child Abuse & Child Welfare Stories For June 2015
July 5, 2015 in Child Death, Foster Care, Politics and Funding, Public Policy, Resources, The States by Mike Tikkanen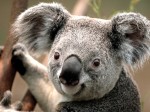 KARA compiles news from various sources across the nation each month.  Find your state here (international news is also included).
This is a very short and incomplete compilation of stories about child abuse/death and child protection for three weeks in June.
While multiple sources are used to bring you this information, A primary source is Child Welfare in the News.  It is distributed at no charge by Child Welfare Information Gateway (www.childwelfare.gov), a service of the Children's Bureau/ACF/HHS (www.acf.hhs.gov/programs/cb). It features news stories on topics of interest to child welfare and related professionals. Inclusion does not imply endorsement of any view expressed in an article, and opinions or views do not reflect those of Child Welfare Information Gateway, the Children's Bureau, or staff. Other free subscriptions from Child Welfare Information Gateway are available at: https://www.childwelfare.gov/subscribe
New law requires hot car child death education
KXAN.comAUSTIN (KXAN) — One family whose child died after being left in a hot car is hoping their painful lesson will save the lives of others. Now, they have …
Man gets prison in child's death The Times and DemocratA Columbia man will serve three years in prison for hugging a 14-month-old boy so tightly that the child stopped breathing and died. Robert Christian …
Child's death on Lake Hudson remains under investigation Tulsa WorldSALINA — The circumstances surrounding the death of a 7-year-boy who apparently drowned Saturday near a private residence on Lake Hudson …
Leo Ackley gets new trial in child's death Battle Creek EnquirerThe Michigan Supreme Court unanimously granted a new trial to a Battle Creek man convicted of murder in the 2011 death of a child. The high court …Supreme Court grants new trial for man convicted in child's death – WWMT – News, Sports, Weather … – WWMT-TV
Forrest County woman indicted in child's death
SunHerald.com
HATTIESBURG, Miss. — A 21-year-old Forrest County woman has been arrested after being indicted for felony neglect of a child in the 2013 death of …
Forrest Co. woman indicted for child neglect in child's death – Mississippi News Now
Forrest County woman indicted in child's death – Mississippi News Now
Forrest County woman indicted for felony neglect of child in death of her 6-month-old son – Daily Journal
Macon Telegraph (blog)WARNER ROBINS — A 3-month-old child was found dead Wednesday morning inside a Delaware Avenue home, according to a police news release.
Hot Car Dangers: How to Prevent Child Deaths Yahoo NewsIn a 2005 study published in the journal Injury Prevention, researchers looked at 171 child deaths that occurred in parked cars, and found that nearly …
IC man gets 50 years for child's beating death Iowa City Press CitizenAn Iowa City man was sentenced to 50 years in prison Wednesday for beating a 20-month-old boy to death in 2012. Jorge Perez, 23, accepted a plea …
Man in court over child's death | Radio New Zealand News Radio New ZealandA Hawera man has appeared in court facing charges relating to the death of a toddler in the town on Friday. The 27-year-old, who has name …
Oberlin man convicted in child's death KPLC-TVAuthorities said the child suffered third-degree burns, which may have been used to cover up to the actual cause of death — blunt force trauma to the …
AZ: New report details big problems at Arizona's child welfare agency
ABC 15 – July 01, 2015
The Arizona Department of Child Safety hasn't been shy about admitting the agency has a ton of work to do, but a new independent review by the University of Chicago shows just how far it has to go. Report: http://www.azauditor.gov/sites/default/files/AZ_Dept_of_Child_Safety_Independent_Review_0.pdf Also: Expert: Child safety changes still needed: http://www.trivalleycentral.com/casa_grande_dispatch/arizona_news/expert-child-safety-changes-still-needed/article_6439349e-2024-11e5-a4d6-9b12beb45d10.html
http://www.abc15.com/news/state/new-report-details-big-problems-at-arizonas-child-welfare-agency
CA: Civil grand jury recommends changes in county foster care, adoption systems
Thousand Oaks Acorn – July 02, 2015
Better communication and more collaboration between the Ventura County Human Services Agency and its partner organizations are needed to improve the county's foster care and adoption system, according to a new report by the Ventura County civil grand jury.
http://www.toacorn.com/news/2015-07-02/Family/Civil_grand_jury_recommends_changes_in_county_fost.html
CA: LAUSD misspent money on special education that was meant for foster care, English learners, lawsuit alleges
Daily Breeze – July 01, 2015
A lawsuit filed by civil rights groups claims the Los Angeles Unified School District violated state law when it spent hundreds of millions of dollars on special education students. The state funding was supposed to help students living in poverty or foster care or those struggling to learn the English language, according to the lawsuit filed by the American Civil Liberties Union, Public Advocates and the law firm Covington and Burlington LLP.
http://www.dailybreeze.com/general-news/20150701/lausd-misspent-money-on-special-education-that-was-meant-for-foster-care-english-learners-lawsuit-alleges
CO: Statue a memorial to the most vulnerable
Daily Sentinel – July 02, 2015
The dedication of the new How Are the Children? memorial statue was a bittersweet event for those who have lost children to child abuse and neglect.
http://www.gjsentinel.com/news/articles/statue-a-memorial-to-the-most-vulnerable
CO: Denver mayor's 2nd term shake-up widens to Human Services, other areas
Denver Post – July 01, 2015
Internal moves by Mayor Michael Hancock will replace DHS director, communications chief.
http://www.denverpost.com/news/ci_28413369/denver-mayors-2nd-term-shake-up-widens-human
IL: Parents, service providers at risk without Illinois budget
Morris Herald-News – July 01, 2015
Because of the intense political feud in Springfield between Gov. Bruce Rauner and a Democrat-controlled Legislature, the state began its new fiscal year Wednesday without a budget, leaving many area nonprofit organizations unsure where they or their programming stands.
http://www.morrisherald-news.com/2015/07/01/parents-service-providers-at-risk-without-illinois-budget/aobk4hb/
MA: DCF case spike prompts protests
Lowell Sun News – July 01, 2015
Massachusetts social workers plan informational pickets in the days leading up to next week's release of the Senate budget, claiming an exodus of workers, lack of continued investments, and new directives are leaving child protection caseloads at crisis levels.
http://www.lowellsun.com/news/ci_28412847/dcf-case#
MI: Foster care 'a persistent and dire problem'
Lansing State Journal – July 01, 2015
A decade ago, the death of Williamston 7-year-old Ricky Holland at the hands of his adoptive parents revealed fatal flaws in the state's safeguards for foster kids. Seven years ago, a class-action lawsuit in federal court mandated improvements. Still, Michigan continues to fail hundreds of kids a year, court-appointed monitors say.
http://www.lansingstatejournal.com/story/news/local/watchdog/2015/07/01/michigan-foster-care-persistent-dire-problem/29564431/
MN: 'Paying it forward' BSU graduate says foster care system prepared her to want to give back to others
Bemidji Pioneer – July 01, 2015
Koob, now 23, works in Bemidji as a regional coordinator at TXT4Life, a texting service that connects trained counselors with people contemplating suicide. "It's my way of paying it forward," she said.
http://www.bemidjipioneer.com/news/3777932-paying-it-forward-bsu-graduate-says-foster-care-system-prepared-her-want-give-back
MN: Voucher program helps push foster youth to higher education goals
Bimiji Pioneer – July 01, 2015
The Minnesota Department of Human Services has since worked to grow post-secondary opportunities for former foster youth. Each year, the Education and Training Voucher program awards roughly 200 such students an average of $3,000 apiece — money that can go toward nearly any expense associated with college life.
http://www.bemidjipioneer.com/news/local/3777933-voucher-program-helps-push-foster-youth-higher-education-goals
NC: Boy found chained to porch with chicken around neck speaks out for first time
WBTV – July 01, 2015
The boy was 11 years old in 2013 when deputies found him on the porch of his foster parents Wanda Sue Larson and Dorian Harper. At the time, Larson was a Department of Social Services supervisor for Union County and Harper was a nurse at Carolinas Medical Center – Union.
http://www.walb.com/story/29442232/boy-found-chained-to-porch-with-chicken-around-neck-speaks-out-for-first-time
NV: Clark County child welfare director resigns
Las Vegas Review Journal – July 01, 2015
Officials confirmed Wednesday that Clark County Department of Family Services Director Lisa Ruiz-Lee is stepping down from her position, although an effective date has not yet been set. It's unknown who will assume her responsibilities in guiding the troubled department, which has come under scrutiny of a special state panel formed to review system shortcomings and problems.
http://www.reviewjournal.com/news/las-vegas/clark-county-child-welfare-director-resigns
NY: New York City foster care: stories from children and parents the system failed
The Guardian – July 01, 2015
A watchdog report reveals the Administration of Children's Services has abused its power in family courts, wrongly taken children into custody and inadequately assisted those it claims to help. Those affected share their hardships
http://www.theguardian.com/society/2015/jul/01/new-york-city-foster-care-children-parents
NY: The Collaborative for Children and Families Receives a Grant From The New York Community Trust to Build Capacity for Comprehensive Child Welfare
PRWeb (Press Release) – July 01, 2015
The Collaborative for Children and Families (CCF) announced that it received a grant of $100,000 from the New York Community Trust. The grant will allow CCF to improve quality of care and save costs for the child welfare sector by identifying and sharing proven practices.
http://investor.wallstreetselect.com/wss/news/read?GUID=30187973
PA: New law attempts to add clarity to background checks law
The Patriot-News – July 02, 2015
Gov. Tom Wolf signed legislation on Wednesday that clarifies which employees and adult volunteers are required background checks if they work around children. Also: Bucks County lawmaker introduces bill that would exempt emergency responders from background clearance fees: http://www.buckslocalnews.com/articles/2015/07/01/bristol_pilot/news/doc555e39c03ff32890727669.txt
http://www.pennlive.com/politics/index.ssf/2015/07/new_law_attempts_to_add_clarit.html
TN: Obergefell's Limits (Opinion)
Menphis Flyer – July 02, 2015
The Supreme Court's same-sex marriage decision doesn't extend as far as traditionalists fear or as LGBT advocates would like.
http://www.memphisflyer.com/memphis/obergefells-limits/Content?oid=3991894
UT: Officials discuss progress of child welfare
Ogden Standard-Examiner – July 01, 2015
Lawmakers referred to David C., a federal lawsuit filed against Utah in 1993, as the case that initiated changes in welfare practices in the state. Lee Killian, the associate general counsel at the Office of Legislative Research and General Counsel, feels Utah's focus on child welfare brought about "such a dramatic change that Utah started to be nationally recognized for its practices."
http://www.standard.net/Government/2015/07/01/Child-Welfare-in-Utah-has-come-a-long-way.html
VT: Substance abuse driving demands on DCF
Vermont Press Bureau – July 02, 2015
The number of Vermont children in state custody rose sharply in 2014 to record numbers as families struggled with a slow economy and the scourge of substance abuse, according to the Department for Children and Families' annual child protection report. Also: Report: Number of children in state custody up by 33 percent: http://vtdigger.org/2015/07/01/report-number-of-vermont-children-in-state-custody-up-by-33-percent/
http://www.rutlandherald.com/article/20150702/NEWS03/707029933/1004
WI: Study helps state identify family risk factors for child abuse
University of Wisconsin-Madison – July 01, 2015
A new analysis from the La Follette School of Public Affairs may help Wisconsin prevent more cases of child abuse by detecting patterns associated with cases returning to the system after initially being screened out. Report: "Child Welfare Screening in Wisconsin: An Analysis of Families Screened Out of Child Protective Services and Subsequently Screened In": http://www.lafollette.wisc.edu/research-public-service/publications/child-welfare-screening-in-wisconsin-an-analysis-of-families-screened-out-of-child-protective-services-and-subsequently-screened-in Information Gateway resource: Risk Factors and Perpetrators of Child Abuse and Neglect Fatalities: https://www.childwelfare.gov/topics/can/fatalities/perpetrators/
http://www.news.wisc.edu/releases/19155
US: National Student Privacy Bill Stirs Praise, Renews Concerns
Heartland Institute (Press Release) – July 02, 2015
Parents in several states fought for more than two years to stop inBloom, which eventually shut down following public outcry. Officials in some states were uploading personal student data to third-party vendor inBloom. The data sometimes included Social Security numbers and details of familial relationships such as whether a student was a foster child, and reasons for enrollment changes, such as a student leaving school as a victim of a violent incident.
http://news.heartland.org/newspaper-article/2015/04/29/activists-companies-have-mixed-reaction-proposed-student-privacy-law-1
US: Cruel and all-too-usual: A terrifying glimpse into life in prison–as a kid (Includes video)
Huffington Post – July 01, 2015
In a wealthier Michigan county, kids convicted of minor offenses are almost always sentenced to community service, like helping out at the local science center. Doug Mullkoff, a criminal defense attorney in Ann Arbor, told me that prison in such circumstances is "virtually unheard of." But Jamie is from Detroit, and in January 2012, she was sent to the Women?s Huron Valley Correctional Facility, a prison that holds inmates convicted of crimes like first-degree homicide. From this point onward, her world was largely governed by codes and practices and assumptions designed for adult criminals.
http://highline.huffingtonpost.com/articles/en/cruel-and-all-too-usual/?ncid=newsltushpmg00000003
US: Educational Stability, Normalcy Best Served By Closer Placements (Opinion)
Chronicle of Social Change – June 30, 2015
In the past, the trauma of being placed in foster care was often intensified by placement in a new school. But in 2008, Congress passed the Fostering Connections to Success and Increasing Adoptions Act, which required that a child who is placed in foster care (or in a new foster home) remain in the same school unless it is not in his or her best interest.
https://chronicleofsocialchange.org/opinion/educational-stability-normalcy-best-served-by-closer-placements/10602
INTERNATIONAL
Australia: Challenged over refugee centers: Whistleblowers punished under new law
CNN – July 01, 2015
More than 40 doctors, nurses, teachers and other humanitarian workers have signed an open letter to the Australian government, challenging a new bill that could put whistleblowers in jail for disclosing the conditions of Australian detention centers.
http://www.channel4000.com/news/australia-challenged-over-refugee-centers/33943682
International: Speech: International Child Protection Certificate launch in Bucharest
Bloomberg Business – July 02, 2015
What is exciting for us is the launch of the International Child Protection Certificate. As emphasized by Mr. Virgil Spiridon, Deputy Inspector General of the Romanian Police, today's launch takes place in the middle of a week which is a regional conference devoted to addressing the growing threats around online child sexual exploitation. We are really delighted that law enforcement officials and other key people from 11 countries and the region have joined us here in Bucharest this week and they are represented in the audience today, sharing experiences with officials from the UK National Crime Agency and with Romanian officials.
http://www.bloomberg.com/research/markets/news/article.asp?docKey=600-201507020350M2______EUPR_____6b03000002252ab3_3600-1
Syria: Urgent action needed to tackle child labour caused by Syrian Crisis: Save the Children and UNICEF (Press Release)
UNICEF – July 02, 2015
The conflict and humanitarian crisis in Syria are pushing an ever increasing number of children into exploitation in the labour market, and much more needs to be done to reverse the trend, according to a new report released by Save the Children and UNICEF. Also: Syrian Arab Republic: Small Hands Heavy Burden: How The Syria Conflict Is Driving More Children Into The Workforce, July 2015: http://reliefweb.int/report/syrian-arab-republic/small-hands-heavy-burden-how-syria-conflict-driving-more-children
http://www.unicef.org/media/media_82462.html
United Kingdom: Norfolk's chief constable defends police work to tackle child abuse after release of critical report
Eastern Daily Press – July 02, 2015
A new series of reports released by Her Majesty's Inspectorate of Constabulary this morning has warned that senior officers 'risk failing another generation of children' if they don't reassess their approach.
http://www.edp24.co.uk/news/norfolk_s_chief_constable_defends_police_work_to_tackle_child_abuse_after_release_of_critical_report_1_4135814
United Kingdom: Report highlights failings in child protection by police
BBC News – July 02, 2015
Police forces need to improve failings in child protection, a watchdog's report has said.
http://www.bbc.com/news/uk-wales-33349259
AZ: Independent Audit Highlights Problems At Arizona Department Of Child Safety
KJZZ – June 30, 2015
A new report released Tuesday shows Arizona's child-welfare agency still needs to develop processes to get a handle on a growing number of cases. The Department of Child Safety was created last year after the previous agency failed to investigate more than 6,500 cases of child abuse and neglect. The Arizona Auditor General commissioned the report by the University of Chicago's Chapin Hall Center for Children. State law passed last year requires an independent group complete the review.
http://kjzz.org/content/160001/independent-audit-highlights-problems-arizona-department-child-safety
DC: When Mom Needs Rehab, What About The Kids? New D.C. Programs Offer Solutions
WAMU – June 19, 2015
Judy Ashburn is director of residential treatment at Samaritan Inns. She says women, especially those who have young children, traditionally show up for treatment at a lower rate than men. "The mother will try to manage the addiction on her own, and usually it just gets worse and worse, so that by the time her children are grown, then her addiction has grown to the point that it?s much more difficult to treat later in life." If women can bring their children with them into treatment, more families will stay together.
http://wamu.org/programs/metro_connection/15/06/19/when_mom_needs_rehab_what_happens_to_her_kids_new_dc_programs_seek_to_offer_solutions
IN: Prosecutor: Cases of child neglect getting more severe (Includes video)
Fox59 – June 30, 2015
A newborn baby with a broken leg, it is hard to comprehend. Two parents in Anderson are facing charges after they can't explain how it happened. The case comes to light just one day after two other parents from Anderson were charged with neglect after police found their twins severely malnourished. Madison County Prosecutor Rodney Cummings said he doesn't know if the county is seeing more of these cases by number, but the level of neglect is getting more severe.
http://fox59.com/2015/06/30/prosecutor-cases-of-child-neglect-getting-more-severe/
KY: Social worker helps girl, faces firing
USA Today – June 29, 2015
Alarmed by multiple pleas for help from relatives of a 7-year-old Northern Kentucky girl who reported the child was being abused and neglected at home, state social worker Karey Cooper checked on her at school. For her efforts, Cooper now faces disciplinary action and possible termination by her employer in Northern Kentucky, the state Cabinet for Health and Family Services. Her offense? Unknown to Cooper, another worker had closed the cabinet's long-running case on the girl's family, finding no further action was necessary. Cooper said she was informed she violated cabinet policy by visiting the child.
http://www.usatoday.com/story/news/nation/2015/06/29/social-worker-helps-girl-faces-firing/29488235/
MN: Sweeping reforms made for child protection services (Includes video)
KARE 11 – July 01, 2015
Reforms in Minnesota's child protection system go into effect Wednesday, July 1, including a requirement that all complaints to child protection be forwarded to police for possible investigation.
http://www.kare11.com/story/news/investigations/2015/06/30/july-1-child-protective-services-reforms/29517545/
MN: Kresha touts new nursing home funding, child protections
Brainerd Dispatch – June 30, 2015
Assistant Majority Leader Rep. Ron Kresha, R-Little Falls, serves as the GOP member on the Governor Dayton's Task Force on the Protection of Children and had two bills signed into law that protected children who are maltreated and expanded county efforts to aid disadvantaged families in Morrison and Todd County.
http://www.brainerddispatch.com/news/3777175-kresha-touts-new-nursing-home-funding-child-protections
MN: Our viewpoint: More needs to be done to reduce child abuse (Opinion)
Sun Sailor – June 30, 2015
It is easy to become angry at the accused and the convicted, to send them to prison and pretend that we have accomplished something. However, we have a major public health issue confronting us, and are nowhere close to solving it. The reported crimes are just the tip of the iceberg.
http://sailor.mnsun.com/2015/06/30/our-viewpoint-more-needs-to-be-done-to-reduce-child-abuse/
MO: Missouri provides assistance for victims of domestic violence (Includes video)
Four States – June 30, 2015
State policy changes could open the door to more permanent housing for victims.
http://www.fourstateshomepage.com/news/missouri-provides-assistance-for-victims-of-domestic-violence
PA: Concern over new Pa. law requiring clearances for volunteers
The Mercury – June 30, 2015
Act 153, which was passed last November in response to the Jerry Sandusky sex abuse scandal, requires a number of new or expanded measures to ensure that those who have working relationships with children have passed state and federal criminal and child abuse clearances. "We didn?t have a lot of notice. It came through in November 2014, when everyone's clearances were expiring. We had to put together a database to make sure we are being compliant with the new laws," said Steve Katch, Boyertown Area School District's chief human resources officer.
http://www.pottsmerc.com/general-news/20150630/concern-over-new-pa-law-requiring-clearances-for-volunteers
VT: Report: Children in DCF custody increased since 2014
WCAX – June 30, 2015
The Department for Children and Families released its 2014 child protection report Tuesday. It shows there are currently 1,326 children in DCF custody, a 33 percent increase since the beginning of 2014. Also: Vermont releases 2014 report on child abuse and neglect: http://www.greenwichtime.com/news/crime/article/Vermont-report-shows-more-children-in-state-6358790.php Also: VT DCF Report: Protection Line Receives Record Number of Calls in 2014: http://www.mychamplainvalley.com/story/d/story/vt-dcf-report-protection-line-receives-record-numb/33226/f4jKuMGmIUOINNhjlZKwNQ
http://www.wcax.com/story/29447525/report-vt-children-in-dcf-custody-increased-since-2014
WI: Family and Children's Center announces new CEO
LaCross Tribune – July 01, 2015
After a national search, the Family and Children's Center has hired a new president and chief executive officer. La Crosse native Tita Yutuc is set to take the post effective July 15.
http://lacrossetribune.com/news/local/family-and-children-s-center-announces-new-ceo/article_46447bd3-1b3b-51c7-b93a-f23d9a788992.html
WV: Judge Martin Gaughan Retires–A Founder of Community Corrections In West Virginia
WTRF – July 01, 2015
"Establishing the drug court programs–the first in the State of West Virginia–establishing the Mental Health Court Program, also the very first in our state, he has been a leader in his position as a circuit court judge," said Attorney David B. Cross.
http://www.wtrf.com/story/29446194/judge-martin-gaughan-retires-a-founder-of-community-corrections-in-west-virginia
US: Chronicle of Social Change Takes on Child Trauma Thanks to New Reporting Initiative {Press release)
PRLog – July 01, 2015
As part of grant funding from the California Endowment, The Chronicle of Social Change (https://chronicleofsocialchange.org/) kicks off a new reporting initiative focused on child trauma with particular attention given to children and youth involved in the child welfare and probation systems.
http://www.prlog.org/12470911-chronicle-of-social-change-takes-on-child-trauma-thanks-to-new-reporting-initiative.html
US: Legislation Would Keep Foster Kids From Having to Change Schools
Youth Today – June 30, 2015
he traumatic changes children in foster care face often include disrupted schooling. They may have to change schools when they first enter foster care, then shift from school to school with each new foster home.
http://youthtoday.org/2015/06/legislation-would-keep-foster-kids-from-having-to-change-schools/
US: Caring For Other Children Is Hard, Even With Kin (Opinion)
Chronicle of Social Change – June 18, 2015
I didn't know these children all that well. And despite the fact they were in the same situation I was in 20 years prior, all I could think about was how topsy-turvy my nice, little quiet life would become. I couldn't believe my reaction since I know what foster care is like and I've been working off and on in the foster care industry for years. Also, I've been on a speaking circuit lecturing others about how families need to stand up against the growing foster care bureaucracy, yet there I was, equivocating. Why?
https://chronicleofsocialchange.org/opinion/caring-for-other-children-is-hard-even-with-kin/10418
INTERNATIONAL
Australia: Child sex abuse inquiry: Nearly impossible for many children in out-of-home care to report abuse, royal commission hears
ABC Radio Australia – June 30, 2015
In the two financial years to 2014, there were more than 3,600 reports of sexual abuse committed against children in either foster care, residential care or kinship care. But according to child advocates, the reporting process is anything but easy.
http://www.radioaustralia.net.au/international/2015-06-30/child-sex-abuse-inquiry-nearly-impossible-for-many-children-in-outofhome-care-to-report-abuse-royal-/1464596
China: Doing the Unexpected: How One Social Entrepreneur Changed Paths (Press release)
Skoll Foundation – June 30, 2015
Jenny Bowen thought her work was almost done. After 17 years of running Half the Sky, she had helped transform China's child welfare institutions, and she could "see the light at the end of the tunnel." "We have lots of work left to do, but I can see where it's going. So done, right? Mission accomplished." Or so she thought.
http://www.skollfoundation.org/doing-the-unexpected-how-one-social-entrepreneur-changed-paths/
Indonesia: Public needs education on child abuse, says experts
Jakarta Post – July 01, 2015
Rifka Annisa, psychological counselor from Women's Crisis Center (WCC) added the government had no serious policy dealing with sexual violence against children. It seemed that for many law enforcers, she said, battling terrorism or pursuing drug offender was much more important than combating sexual violence against children.
http://www.thejakartapost.com/news/2015/07/01/public-needs-education-child-abuse-says-expert.html
AL: Attorneys: Deposing Catholic school priest would "harass and embarrass" him, regarding past sex allegations (Includes video)
WSFA – June 26, 2015
According to the most recent court documents filed in Mobile County Circuit Court, attorneys for Father Johnny Savoie are still trying to block subpoenas requesting to hear his sworn testimony about previous allegations against him.
http://www.wsfa.com/story/29421380/attorneys-deposing-catholic-school-priest-would-harass-and-embarrass-him-regarding-past-sex-allegations
AZ: Child-safety agency struggles with staff turnover, rising child removals
Arizona Republic – June 28, 2015
Most indicators show an agency headed in the wrong direction: The number of children and families caught up in the system has increased, cases are coming in faster than workers can deal with them, and the administration has been roiled with internal conflict as firings and departures occur seemingly every week.
http://www.azcentral.com/story/news/arizona/politics/2015/06/28/arizona-child-welfare-agency-one-year/29370973/
CA: UCLA's Williams Institute research played role in historic same-sex marriage decision
UCLA Newsroom – June 26, 2015
"As all parties agree, many same-sex couples provide loving and nurturing homes to their children, whether biological or adopted. And hundreds of thousands of children are presently being raised by such couples," the U.S. Supreme Court noted in its historic opinion, citing Gates' studies.
http://newsroom.ucla.edu/stories/ucla-s-williams-institute-research-played-role-in-historic-same-sex-marriage-decision
DC: The Long, Hot Summer Ahead For D.C.'s Homeless Children (Includes audio)
WAMU – June 12, 2015
Summer is a milestone eagerly anticipated by many children, a season of ice cream, swimming pools and lazy days of leisure. Not necessarily so for many of the children at Ketcham Elementary in Southeast D.C., a third of whom are homeless. For them, summer means the only stable thing in their life is no longer available to them.
http://wamu.org/programs/metro_connection/15/06/12/the_long_hot_summer_ahead_for_dcs_homeless_children
MD: Montgomery schools abuse policy up for vote, with critics saying more work needed
Washington Post – June 28, 2015
As Montgomery County prepares to vote Monday on a new child abuse and neglect policy, advocates are urging that more work be done on the proposed changes, while school district leaders view them as a significant improvement that will help guide how the system handles sexual misconduct allegations.
http://www.washingtonpost.com/local/education/montgomery-schools-abuse-policy-up-for-vote-with-critics-saying-more-work-needed/2015/06/28/2b482abe-141c-11e5-9518-f9e0a8959f32_story.html
ME: West Gardiner woman leads grandparent group working to increase visibility in Augusta
Kennebeck Journal – June 28, 2015
Kinship families are most often made up of grandparents, particularly grandmothers, raising their grandchildren, though there are numerous examples of other relatives taking in children.
http://www.centralmaine.com/2015/06/28/west-gardiner-woman-leads-grandparent-group-working-to-increase-visibility-in-augusta/
MN: More needs to be done to reduce child abuse (Opinion)
Morrison County Record – June 25, 2015
Minnesota has experienced a horrific parade of violence against children in recent years. Just last week, we learned of the death of Sophia O'Neill, age 2, of Minneapolis, stomped to death allegedly by her mother's boyfriend, age 17.
http://mcrecord.com/2015/06/25/more-needs-to-be-done-to-reduce-child-abuse/
NJ: State Supreme Court case to decide fate of abused immigrant children
NJ.com – June 29, 2015
Abandoned by his father and living in a slum with his sickly mother and grandmother in India, a 15-year-old boy worked 75 hours a week at a construction job to support his family. When he got hurt, they arranged for him to illegally enter the United States so he could go to school and live with his uncle in Passaic County. Do state and federal laws allow him to remain in the United States because of the hardships he experienced in his native country?
http://www.nj.com/politics/index.ssf/2015/06/nj_supreme_court_case_to_decide_fate_of_abused_imm.html
OR: First apartment building for former foster youth planned for Eugene
Register-Guard – June 28, 2015
The 12 one-bedroom apartments will be remodeled inside and out over the next several months. Most of the apartments eventually are to be rented at below-market rates to former foster kids — young people 18 and older — who need a home of their own.
http://registerguard.com/rg/news/local/33202111-75/oregons-first-apartment-building-for-former-foster-youth-planned-for-eugene.html.csp
PA: Drug Rehab Philadelphia Comments on High Rate of Antipsychotic Medication Use In PA Foster
Emailwire.com – June 29, 2015
A recently released study revealed that in 2012, more than a fifth of Pennsylvania's foster children were taking antipsychotics, these powerful prescription drugs can potentially cause serious metabolic side effects such as weight gain and diabetes.
http://finance.minyanville.com/minyanville/news/read?GUID=30165402
PA: Senate panel OKs further changes to background checks law (Includes video)
http://www.pennlive.com/politics/index.ssf/2015/06/senate_panel_oks_further_chang.html – June 26, 2015
Legislation that seeks to further modify some of the provisions in the state's child protection background checks law won the backing of the Senate Public Health and Welfare Committee on Friday. The changes include extending the time period for requiring re-certification of the criminal history and child abuse clearances for employees and adult volunteers to five years, instead of the three years that the original law enacted last year requires.
http://www.pennlive.com/politics/index.ssf/2015/06/senate_panel_oks_further_chang.html
TX: Officials warn of religious discrimination after same-sex marriage ruling
San Angelo Standard-Times – June 26, 2015
"The Supreme Court has abandoned its role as an impartial judicial arbiter and has become an unelected nine-member legislature," Abbott wrote in a statement. "Five justices on the Supreme Court have imposed on the entire country their personal views on an issue that the Constitution and the Court's previous decisions reserve to the people of the states."
http://www.gosanangelo.com/news/state/texas-officials-warn-of-religious-discrimination-after-samesex-marriage-ruling_18945174
TX: UPDATE: Abbott vows a religious liberty fight, which gay couples' lawyer warns will cost state
Dallas Morning News – June 26, 2015
A lawyer for the Texas gay-marriage lawsuit plaintiffs said Friday afternoon that Gov. Greg Abbott is asking for a lot of additional lawsuits that will be expensive for the state when he encourages resistance to the Supreme Court's decision. Also: Texas GOP leaders set up next legal marriage fight: http://www.kvue.com/story/news/politics/2015/06/26/texas-gop-leaders-set-up-next-legal-marriage-fight/29363619/
http://trailblazersblog.dallasnews.com/2015/06/update-abbott-vows-a-religious-liberty-fight-which-gay-couples-lawyer-warns-will-cost-state.html/
US: SCOTUS Ruling Means More than Marriage Licenses (Includes audio)
Public News Service – June 29, 2015
As for Friday's ruling, the executive director of the American Civil Liberties Union in Kentucky, Michael Aldridge, says impact is profound. "There is just a whole litany of legal benefits that come along with according the dignity of marriage," says Aldridge. He says adoption of a partner's child and the ability to receive death benefits when a spouse dies are among the many examples.
http://www.publicnewsservice.org/2015-06-29/social-justice/scotus-ruling-means-more-than-marriage-licenses/a46894-1
US: IPFW prof sees Supreme Court ruling as a win for her family and many others
News Sentinel – June 27, 2015
"The first thing people need to remember is that the battles aren't over," Jeannie DiClementi, associate professor of psychology at Indiana University–Purdue University Fort Wayne said Friday. "Marriage is a done deal, but what are the implications for adoption," she said, citing one example of the areas of law and policy that will remain up for debate. There are bound to be continuing disputes over whether adoption agencies, even ones operated by churches opposed to same-sex marriage and adoption, can refuse to cooperate with same-sex couples trying to adopt.
http://www.news-sentinel.com/apps/pbcs.dll/article?AID=/20150627/NEWS/150629786/1005/SPORTS
US: Conservative Lawmakers and Faith Groups Seek Exemptions After Same-Sex Ruling
New York Times – June 26, 2015
Within hours of the Supreme Court decision legalizing same-sex marriage, an array of conservatives including the governors of Texas and Louisiana and religious groups called for stronger legal protections for those who want to avoid any involvement in same-sex marriage, like catering a gay wedding or providing school housing to gay couples, based on religious beliefs.
http://www.nytimes.com/2015/06/27/us/conservative-lawmakers-and-faith-groups-seek-exemptions-after-same-sex-ruling.html?_r=0
US: Five pieces of evidence that show today's grandparents have come a long way, baby
UCObserver – June 26, 2015
About 10 percent of children spend at least some of their growing up being parented by their grandparents. It lessens the load of child welfare agencies by half, and the outcomes for the kids are far better than they are in government care, overall.
http://www.ucobserver.org/short_list/short_list/
US: Hey America, Great Job on Gay Marriage, Now How About Gay Adoption? (Opinion)
Huffington Post – June 26, 2015
Currently, only 7 states (California, Oregon, Wisconsin, New York, New Jersey, Massachusetts, and Rhode Island) explicitly protect LGBT foster parents from discrimination by adoption agencies. Michigan recently moved in the wrong direction, allowing its private adoption agencies to deny LGBT parents from adopting children if their "religious principles" are violated.
http://www.huffingtonpost.com/sanjeev-k-sriram/hey-america-great-job-on-_b_7672812.html