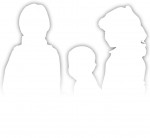 Yesterday's New York Times article on huge increase in Black Children killing themselves should make some impact on anyone with a heart.  From 1993 to 2012, JAMA Pediatrics published a study that found that suicide among black children doubled (hanging by black boys tripled) at the same time, suicide for white children fell by half.  This is what I've seen as a CASA guardian ad-Litem, read about in the Star Tribune and witnessed in KARA interviews (Don Samuels).
What I find stunning about this article is the absolute non-discussion about child abuse, child trauma and children in child protection and apparent cluelessness about why  children kill themselves.
PLEASE SHARE THIS INFORMATION WIDELY (until we have this discussion, chances for improving the lives of at risk youth remain slim).
SUPPORT KARA's efforts to advocate for abused and neglected children