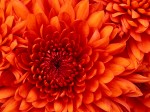 – and not in a good way.  Quoting Jodi Wentland (Olmsted County's child and family services director) in Brandon Stahl's Star Tribune front page article today, turnover is too high, inexperienced social workers are taking cases "before they are fully trained… with excessive case loads…, & they often leave".  To no one's benefit I might add.  It is costly to the state to trained employees that leave the field quickly, disruptive to the children and families that experience multiple and inexperienced child protection workers, and adds to the awful news we are seeing more of in our newspapers and on TV (think Eric Dean and Kendrea Johnson).
Even when Child Protection Agencies reported they could always handle the the workload, that's not always a sign of stability. One county, for example, reported a 25 percent annual turnover rate was reasonable.   This striking comment (again from today's Brandon Stahl article) from Traci LaLiberte* about child protection providers prompted my title for this article today and is worthy of repetition, "These systems have been so stressed for so long that they've redefined what's manageable".
It is time that the rest of us look long and hard at what we are asking service providers to do (with the seriously troubled families they work with) and ask ourselves how we would perform in "a social workers shoes"?
Can we rightfully expect meaningful results with the training, resources, and overwhelming caseloads social workers are faced with when they go to work each day?
And more importantly, do we as a community actually value children enough to provide them with a few short years of safety and education to insure they can make in in school and in life?
*Traci LaLiberte is the executive director of the University of Minnesota's Center for Advanced Studies in Child Welfare
All Adults Are The Protectors of All Children
Please donate now and support these pages &
1) Our documentary on the needs of at-risk children and breaking the cycle of abuse
2) Our second book, a collection of micro-bios following at-risk children through their journey
Accepting all donations, small and large. Their lives will not improve without help.